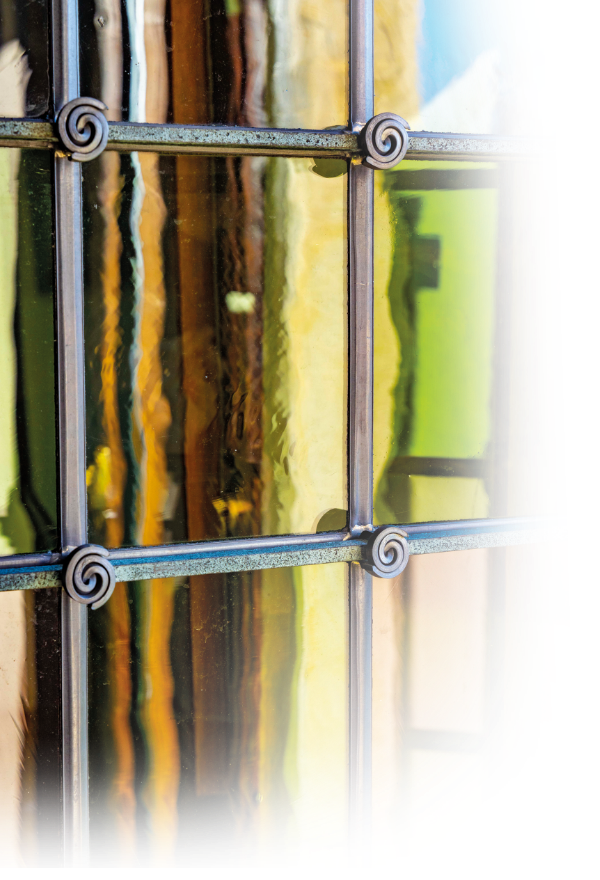 Goethe glass - colored
LambertsGlas® is handmade, manufactured with blowpipes in traditionally passed down production techniques.
LambertsGlas® is handmade, manufactured with blowpipes in traditionally passed down production techniques.
Unlimited Variations
Glass variety
Like all glass sheets from Lamberts, the colored Goethe glasses are also made by hand. The mouth blowing process ensures the authentic character of historical window glass: the slight movement in the glass creates a subtle interplay with the background without being obtrusive.
Production
LambertsGlas® features certain characteristics that distinguish our products from purely machine driven production glass. Every one of our sheets is a unique representation of its kind. Consequentially, artisinal features are part of our production process and are not defects. These manufacturing features are (small) air bubbles, color shadings, striations from the moulds, chafe marks, reams or so called ox-eyes (larger air-bubble) that give our products their distinctive character. It is also inevitable and quite common that colors from new productions differ slightly from master samples.
Sheets produced in our Genuine-Antique method come in sizes of approzimately 60 x 90 cm (24" x 36") with a thickness of 2.5 to 3.5 mm (1/8"). Note the actual thickness can vary between 2 mm in the middle and 5mm near the natural edge of a sheet.
Sheets produced in our New-Antique method come in approximate sizes of 85 x 100 cm (33" x 39") with an average thickness of about 1.5 to 2.5 mm. Again, near the edges thicker areas up to 4 mm are possible.
When processing LambertsGlas® for insulating-glass special care for cleaning prior to assembly is required. LambertsGlas® must be stored unpacked and appropriately kept in a dry and dust-free environment.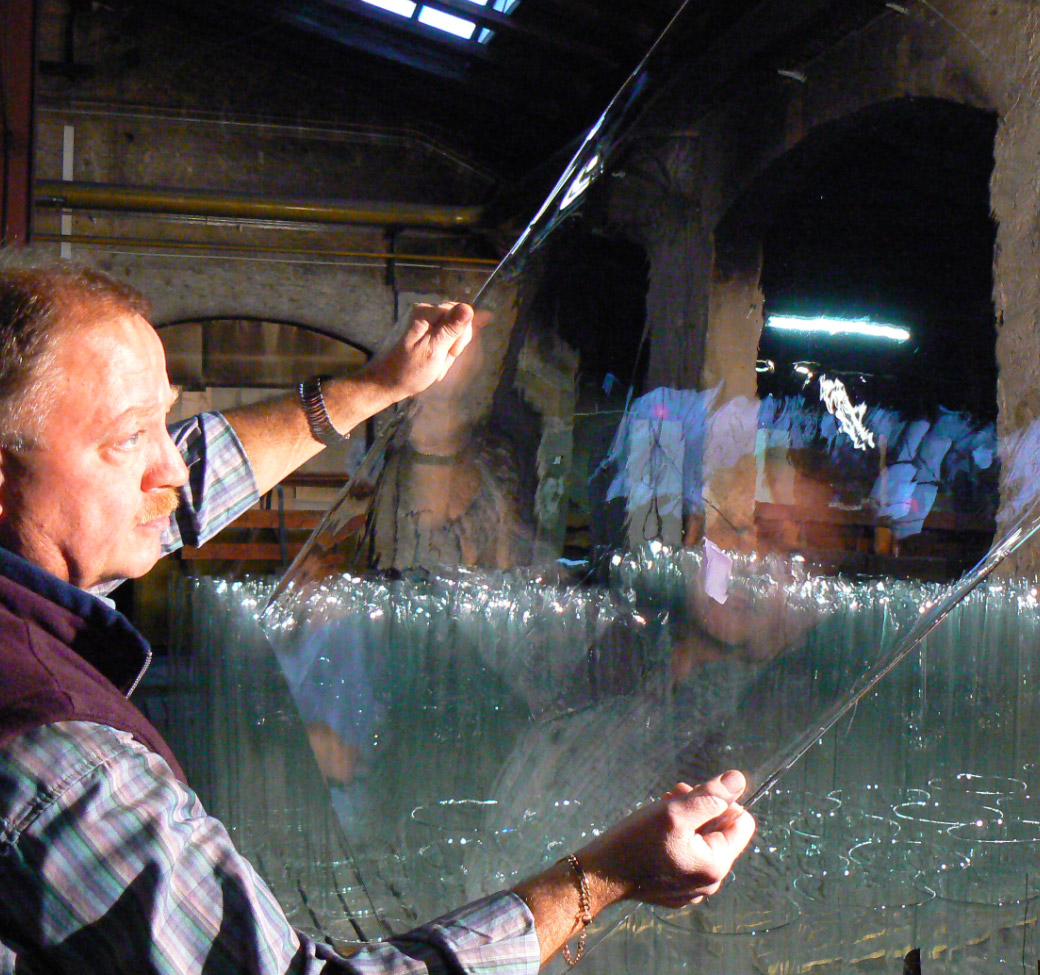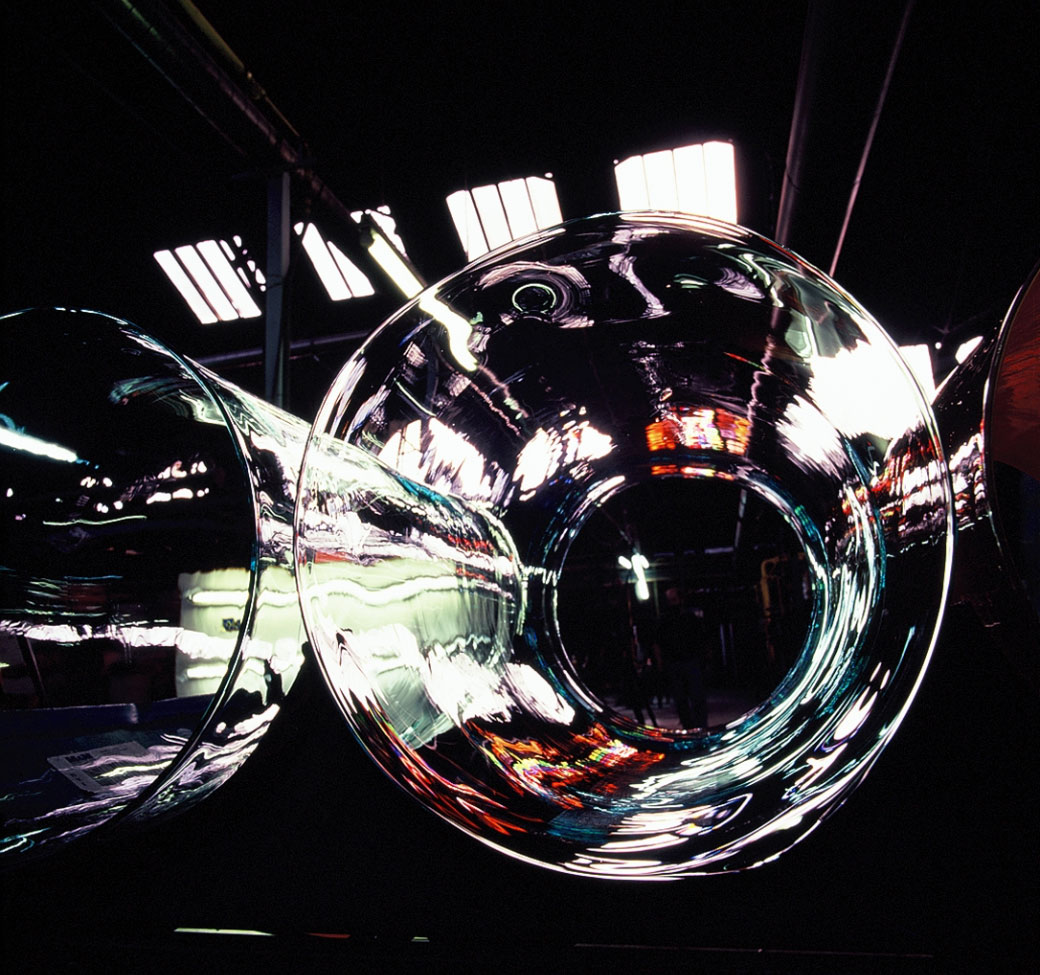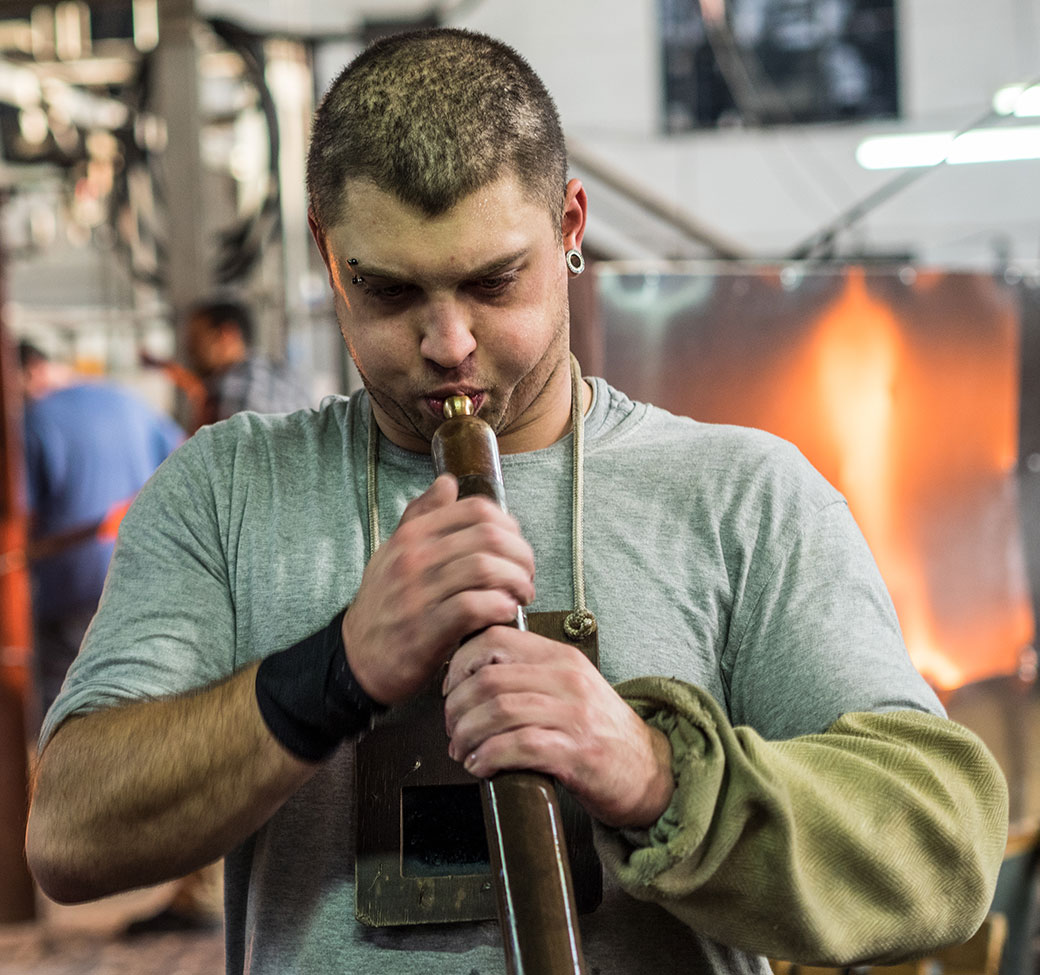 Technique and colours
We offer a sample set with a selection of 59 color nuances between red, green, yellow and blue tones together with the three clear Restauro glasses. The sample set consists of through-colored glasses and flashed glasses.
In addition to restoration and the preservation of monuments, the wide range of colors means that there are many other areas of application in which a stylish, characteristic look and perspective is required.
Fields of application
Colored Goethe glass is used in windows, pieces of furniture as well as high-quality colored glass design.
The noble character of the glasses with an unobtrusive yet present structure is perfect for sophisticated applications in interior design.
Orangerie Schloss Hof | Austria
City hall Klundert | Netherlands
Here you can see a short video, which should give you a better idea of the character of these glasses: