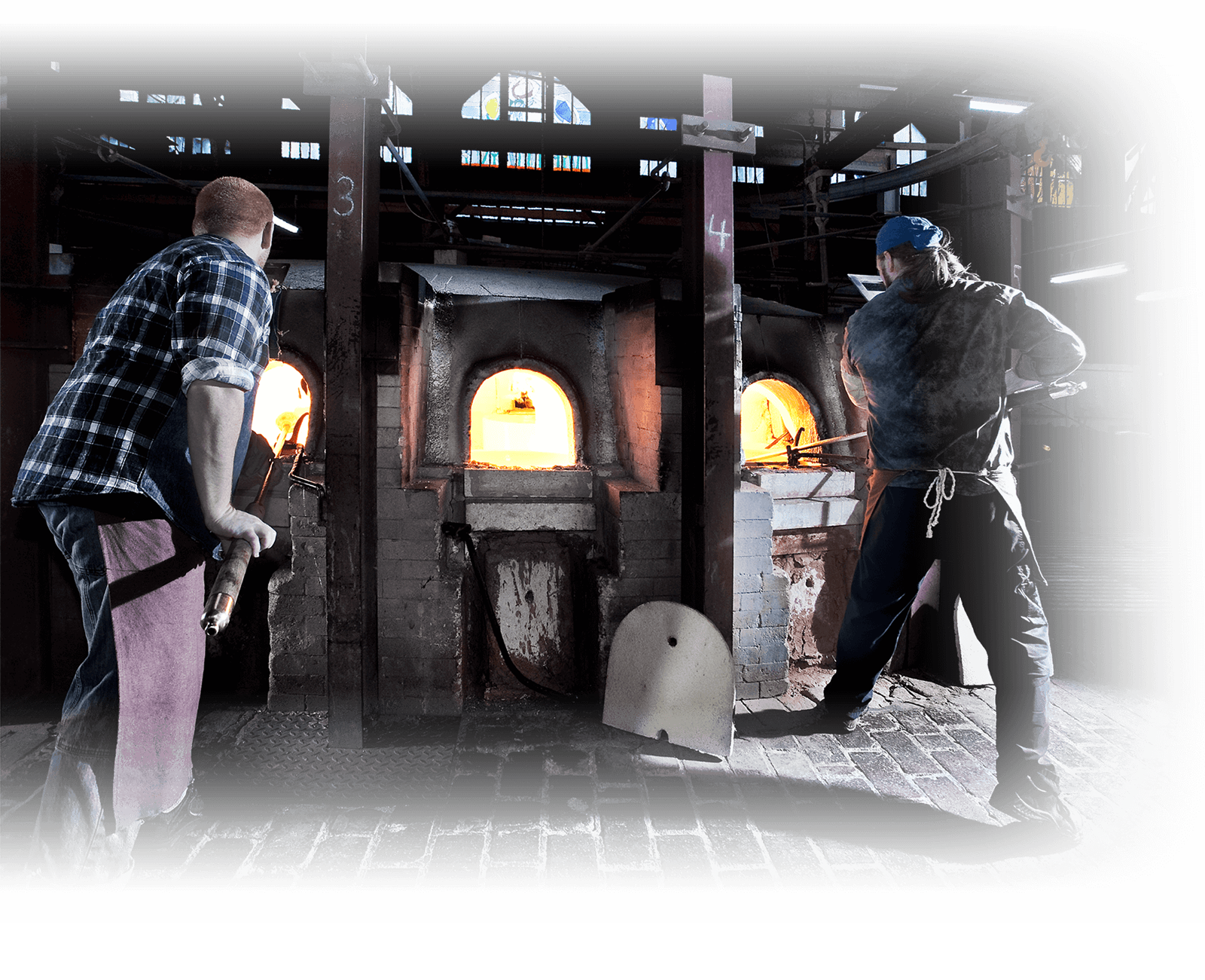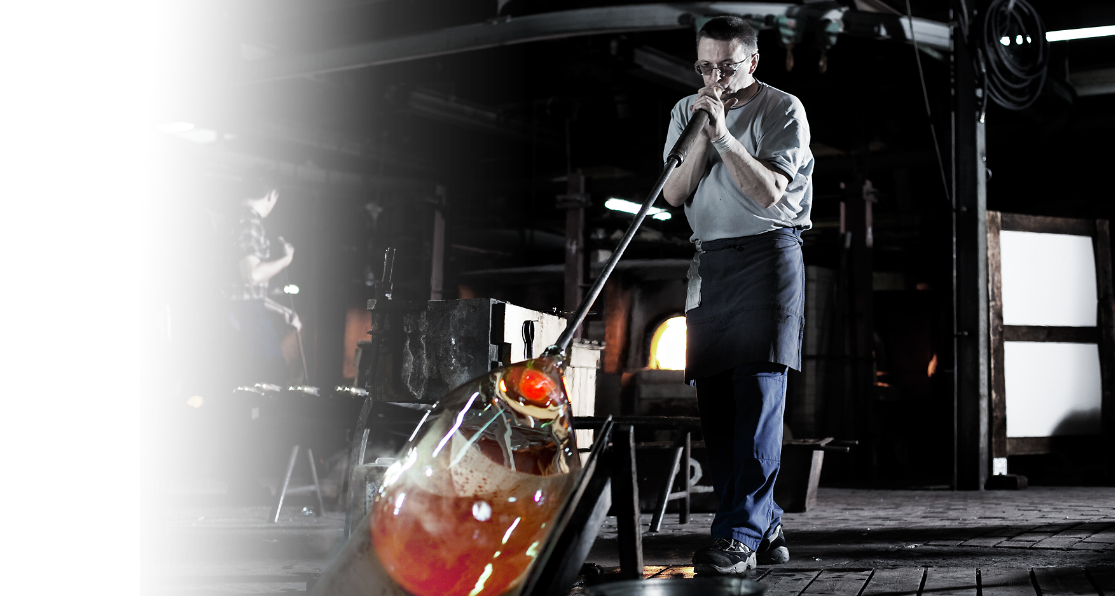 Lamberts.
The Glass manufactory since 1906.

Mouth-blown sheet glass has a very special flair, an original brilliance, a special structure and transparency, luminescent colors, in short its very own individuality. It can only be manufactured using the traditional method of glassmaking. We stand by this mature and proven tradition. Some things are simply so good that any changes would rob their soul.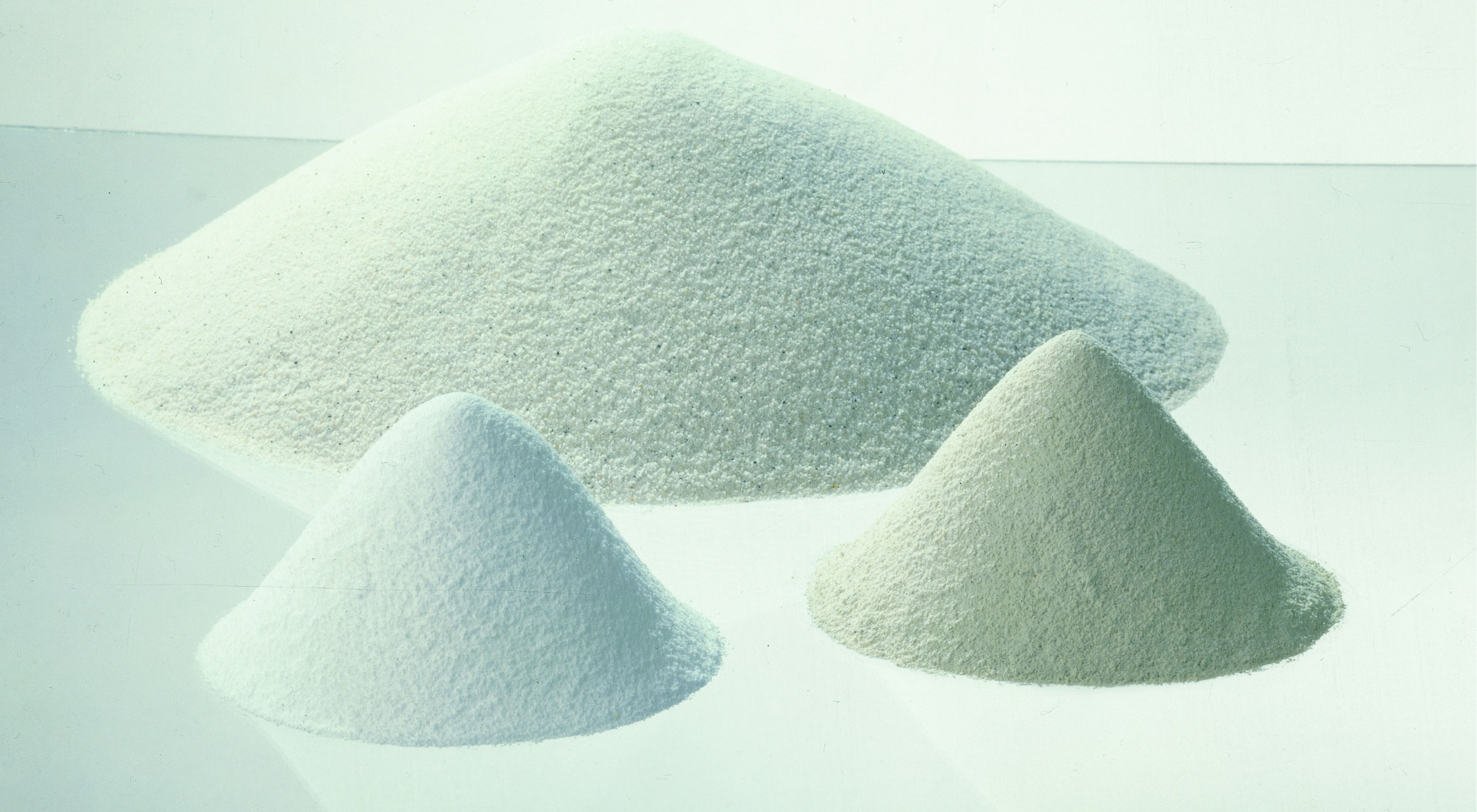 Quartz sand, soda and lime are mixed together to form the basic mixture. The ratio of the three components varies depending on the type of glass. The various materials are now mixed in according to the desired color.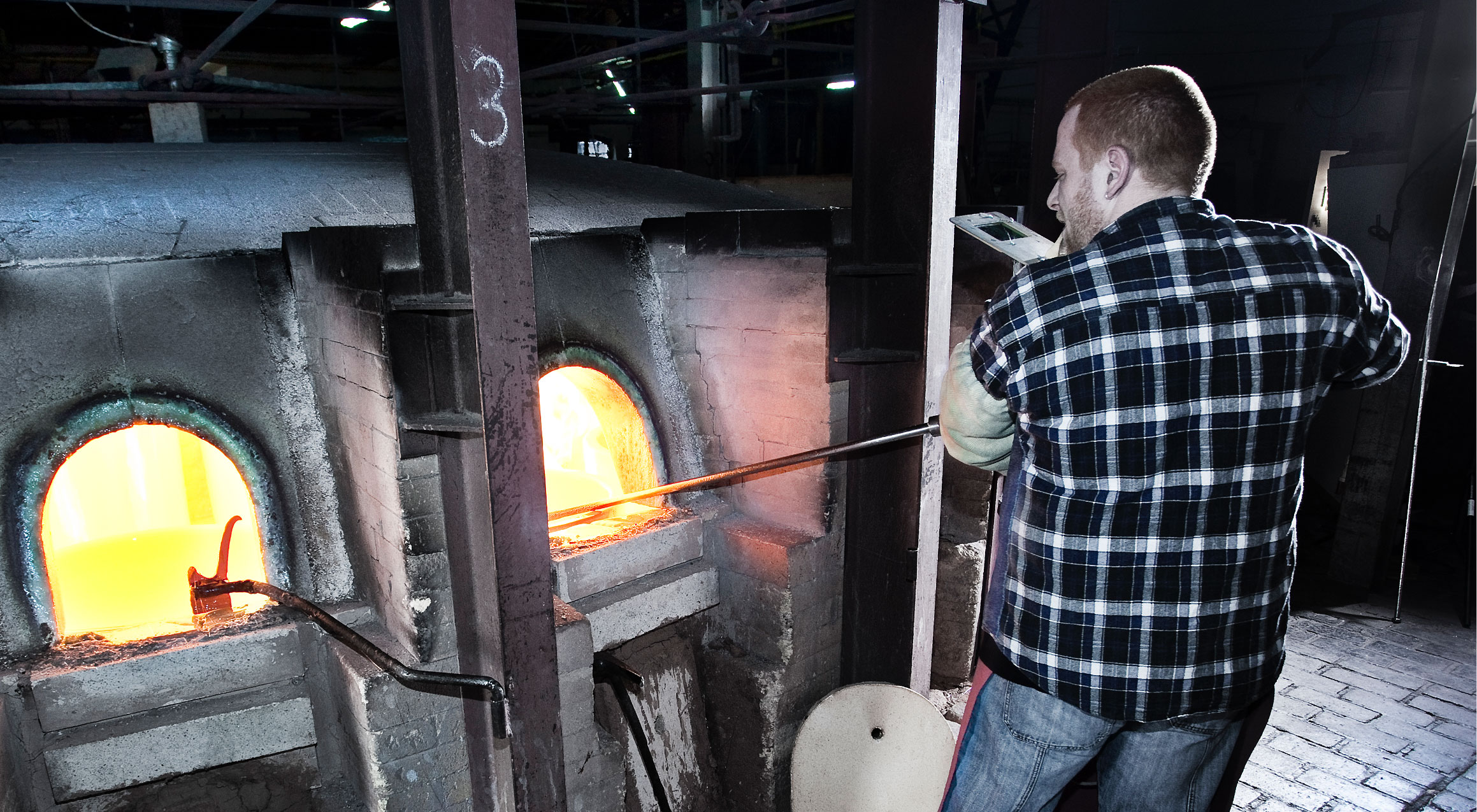 This mixture is placed in the furnace and melted at 1450 degrees Celsius for 14 hours and prepared for the most important processing step, glass blowing. The so-called starter brings the liquid glass to the pipe by turning the glassmaker's pipe in the furnace.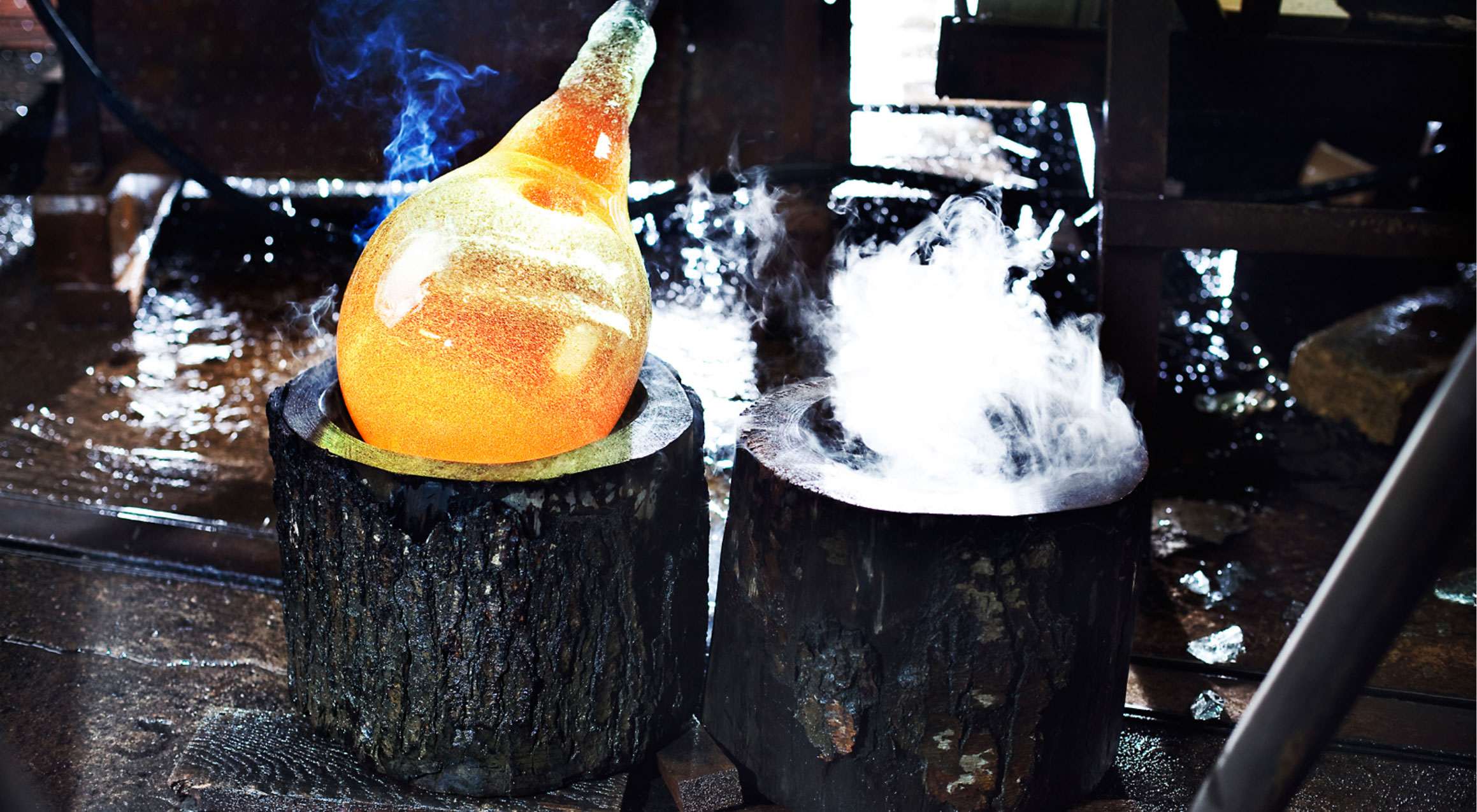 In various wooden molds, the glass is given the right form through turning and blowing at the same time.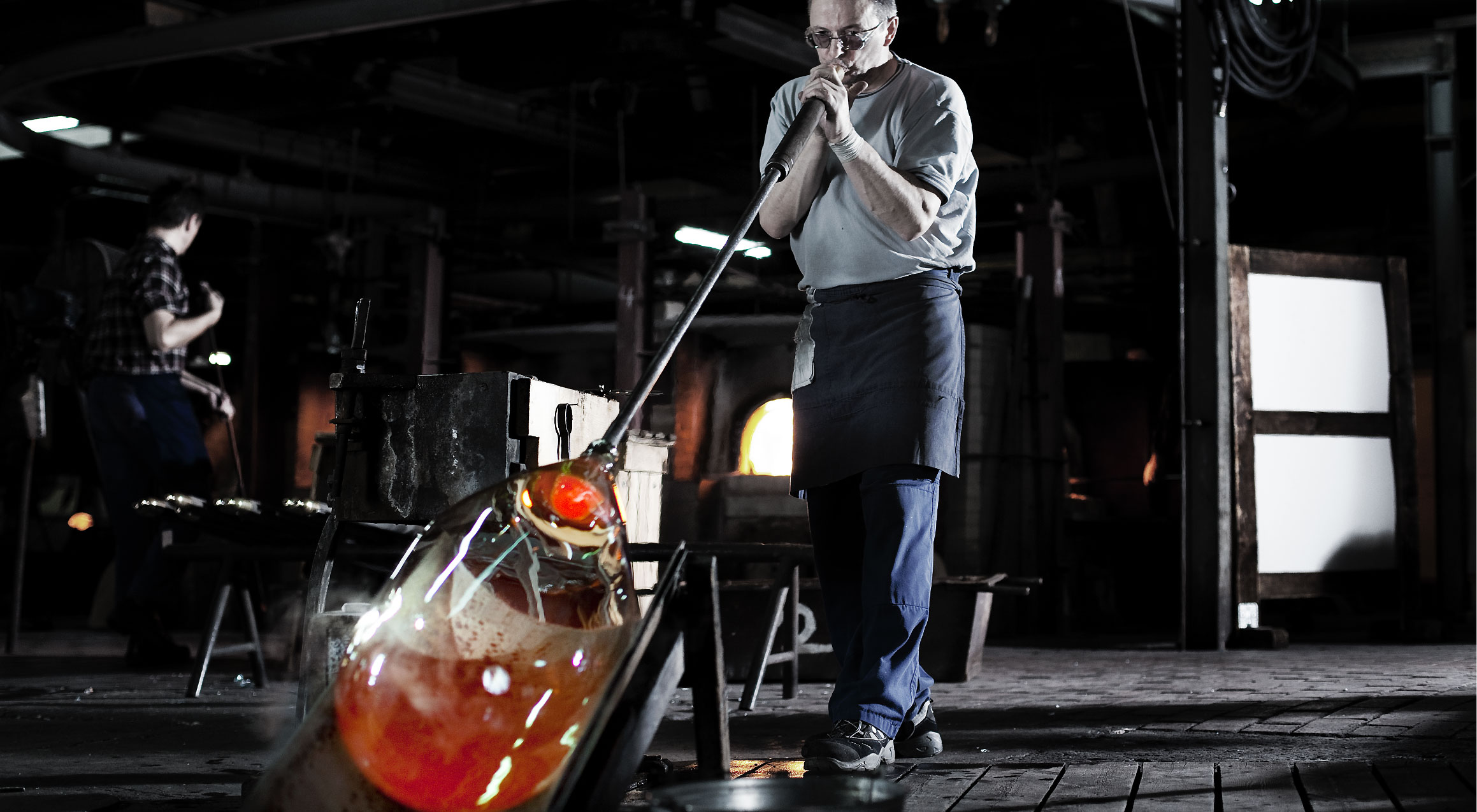 The master glassmaker blows the bubble up to its final shape and gives it the exact form and structure.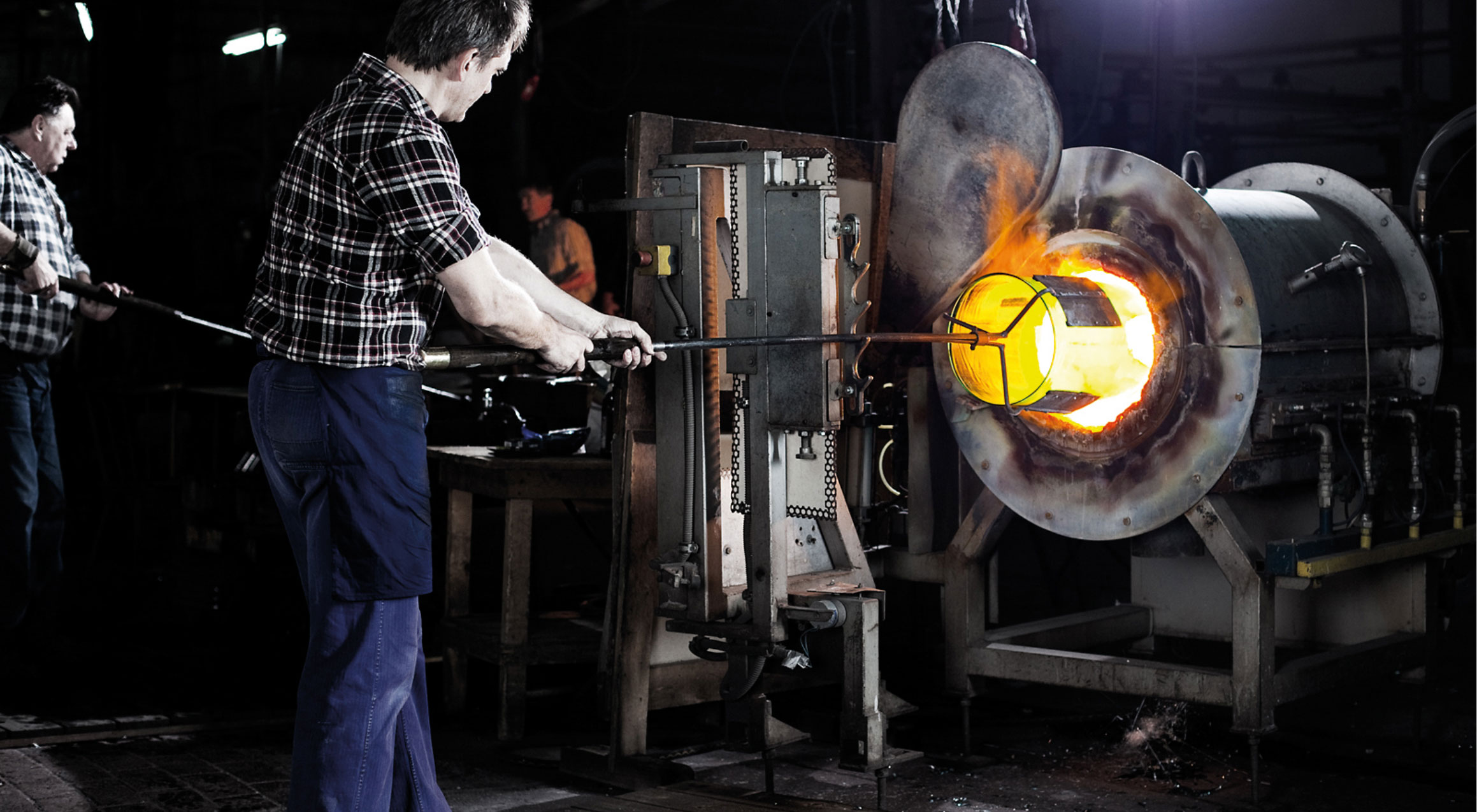 The glowing glass bubble is opened at both ends and widened, forming a cylinder.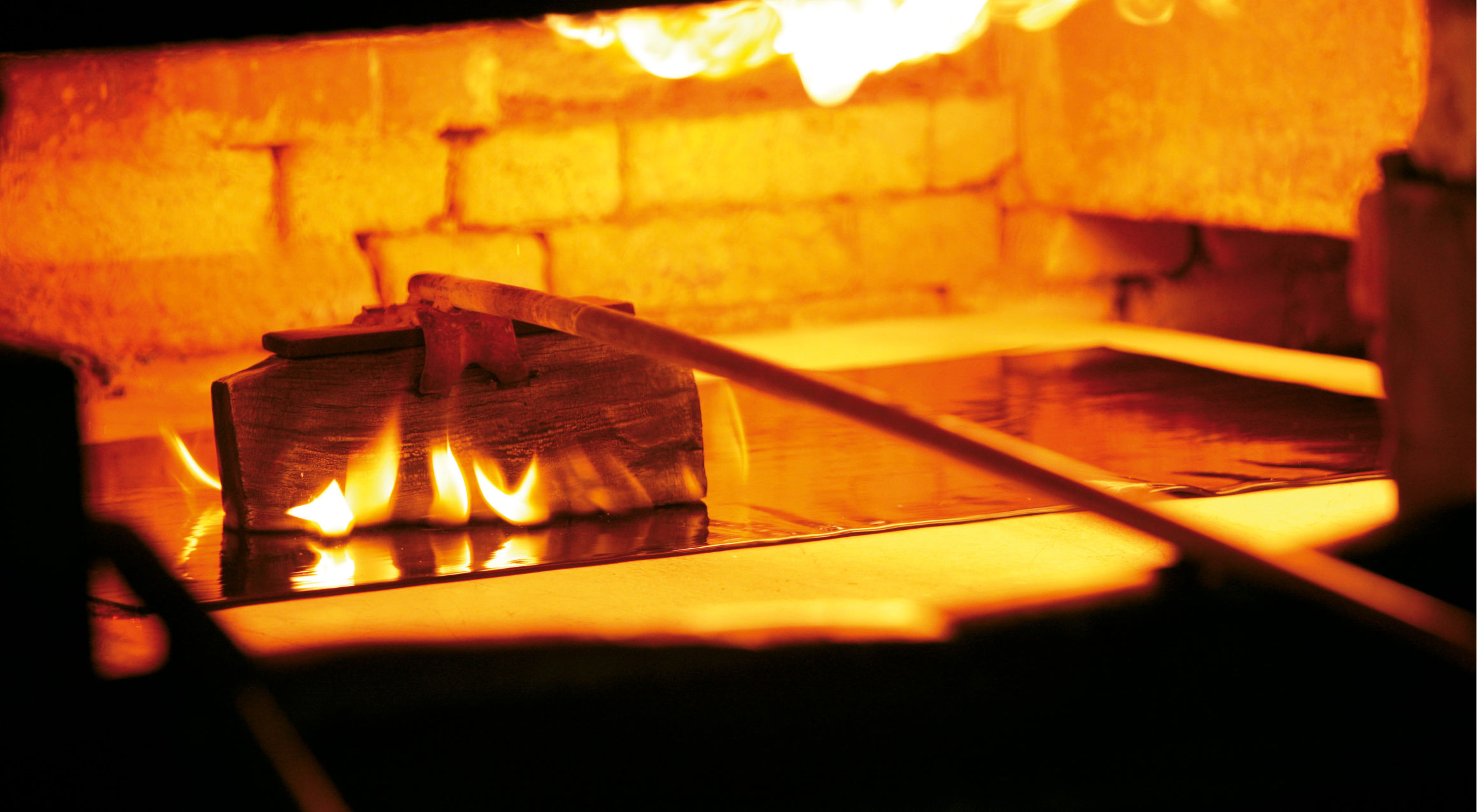 After cooling, the cylinder is cut open length-ways and then heated again, laid open and relaxed in a further processing stage. The wavy sheet is flattened with a special piece of wood.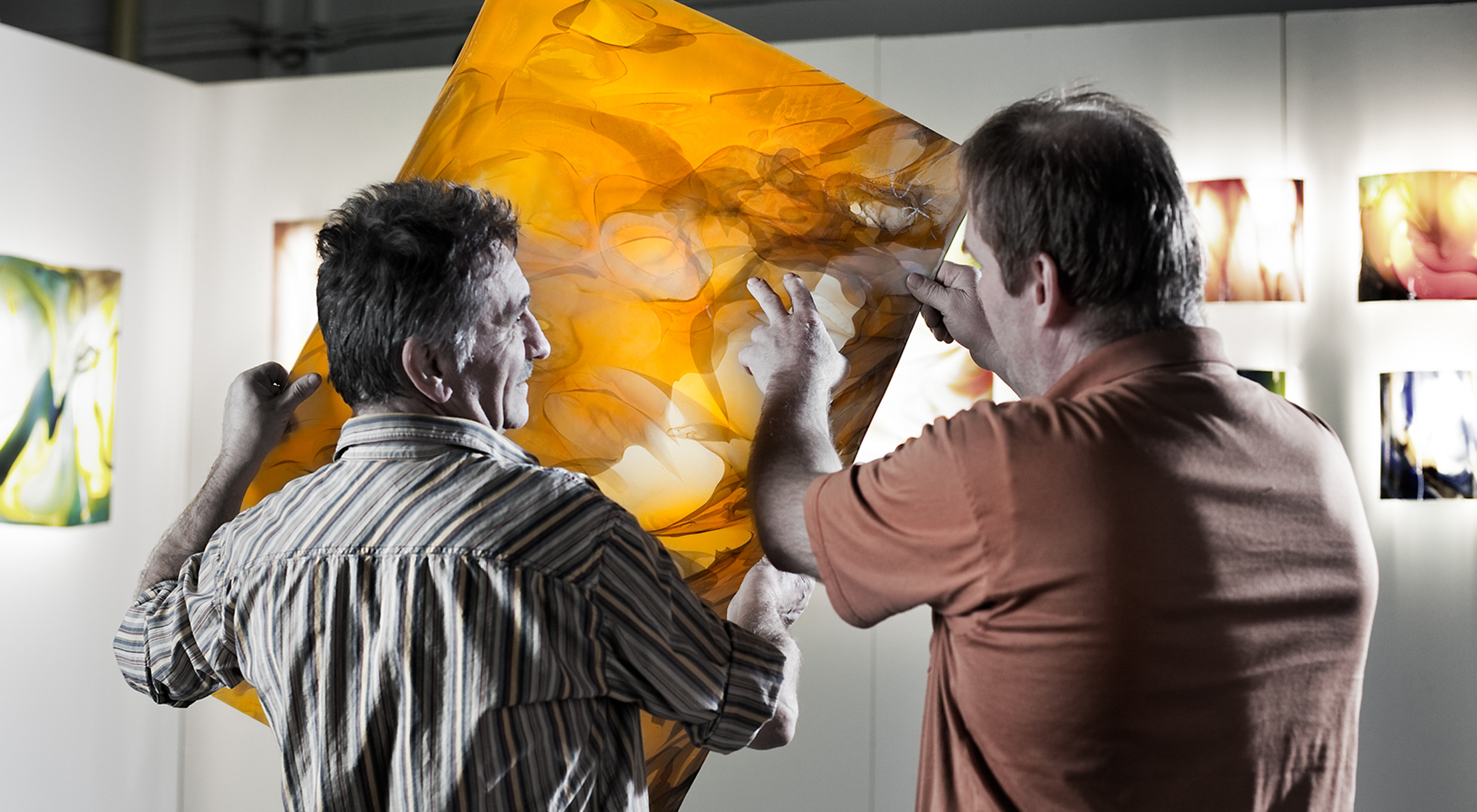 After annealing, each sheet is checked again for quality.
Watch our videos
Glass manufacturing
Glass types
Absolute choice
Genuine-Antique method
Sheets produced in our Genuine-Antique method come in sizes of approzimately 60 x 90 cm (24" x 36") with thickness of 2.5 to 3.5 mm (1/8"). Note the actual thickness can vary between 2 mm in the middle and 5mm near the natural edge of a sheet.
Flashed glass
The size of each panel is approx. 60 x 90 cm (24" x 36") and its thickness is approx. 3 mm (1/8"). All sheets are delivered with a natural edge. Smaller deviations in the dimensions are given by the manual individual production. Due to the special cooling phase, Lamberts flashed glasses are very easy to cut and process.