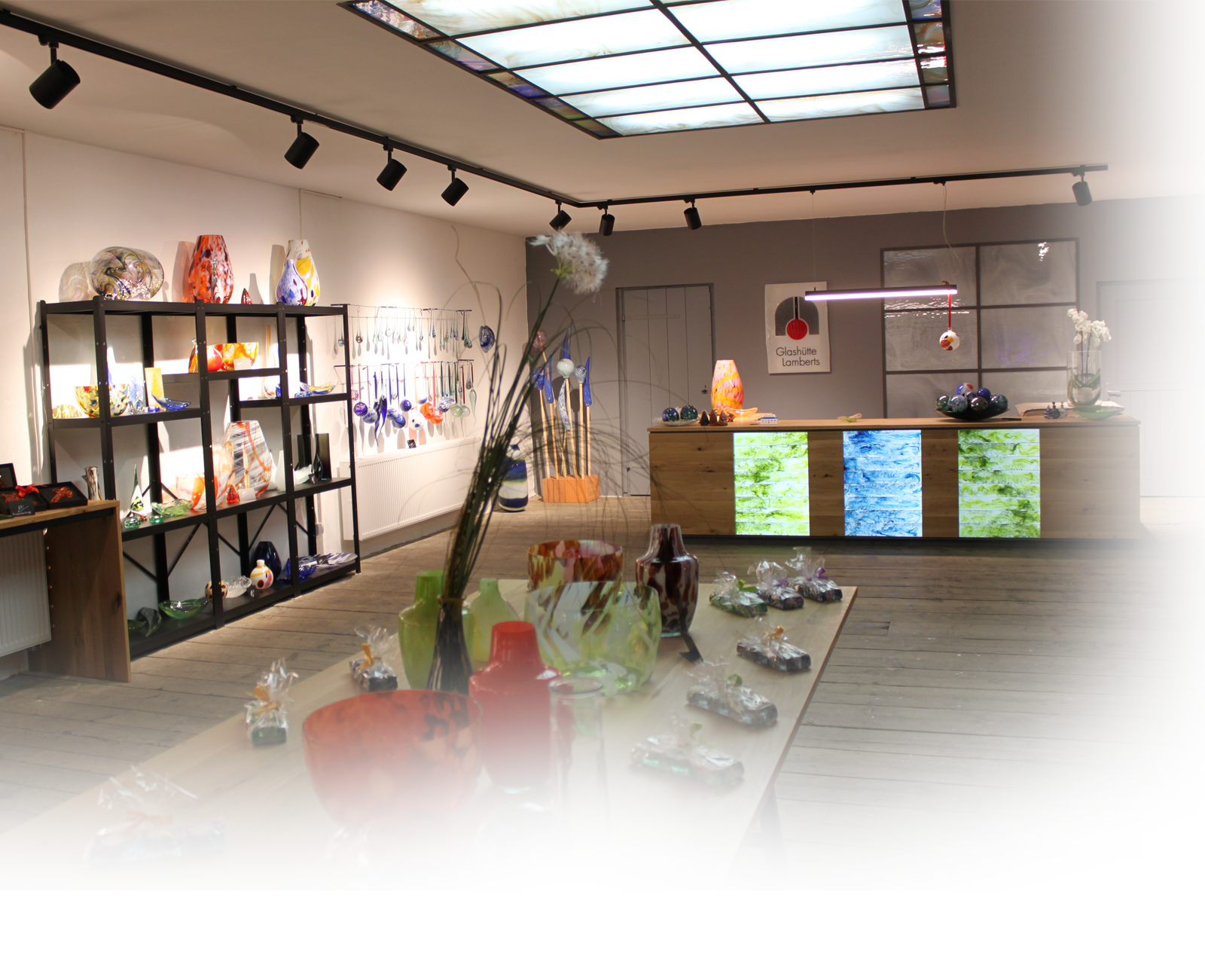 Our glass gallery
Opening times: Mon, Wed, Fri: 9 a.m. - 12 p.m.
Lamberts. The glass manufactory
See and feel
Unique - Each piece is unique
LambertsGlas® stands for high brilliance, a special glow, a subtle yet unique structure and high quality. Our products are mouth-blown and genuinely handcrafted - so one piece is never like the other. Enjoy an unmistakable unique piece.
The unique colored luminosity is created from minerals (including gold and silver) in a tradition that is thousands of years old. In this way, it is retained for centuries and does not fade. With our more than 5000 recipes, we can turn almost any color nuance into a valuable glass sheet in our 1400°C hot furnaces.
With us you will find high-quality light panels with the latest LED technology as well as filigree designer floor lamps made of high-quality mixed glass cylinders. Our glass gallery currently also includes high-quality glass products such as designer vases, cast glass bowls and much more for home and garden. Visitors can find out more about the production of LambertsGlas® on a monitor.
LambertsGlas® is glass with a soul. We are the only manufacturer in Germany to still make our sheet glass using traditional methods. Mouth-blown glass is processed into flat sheets through a complex process. Glass with colorful patterns, streaky glass or overlay glass, is made by hand.
With approximately 70 employees, we produce LambertsGlas® at our plant in Waldsassen by hand in a careful and complex process. The effort is worth it, and the result…