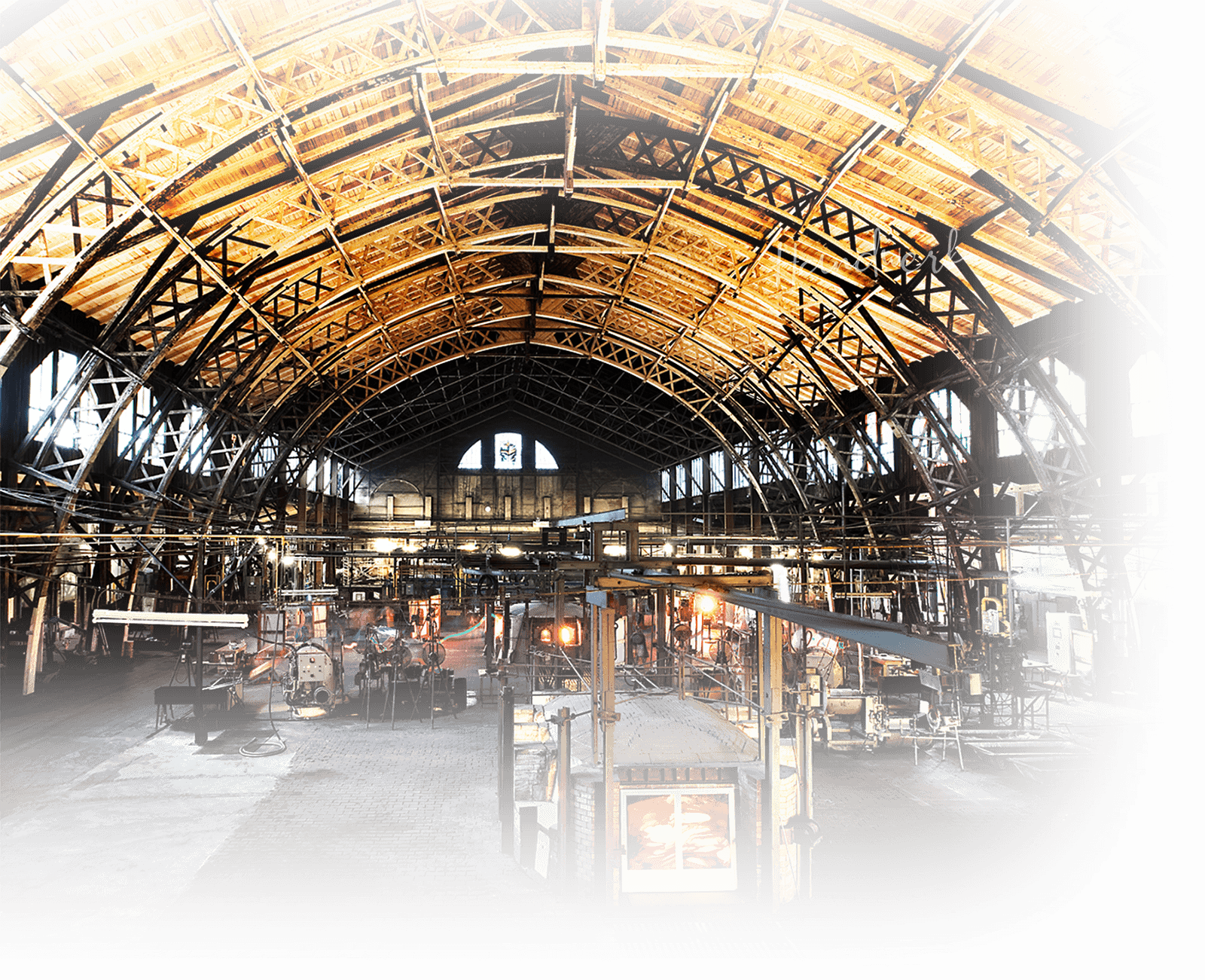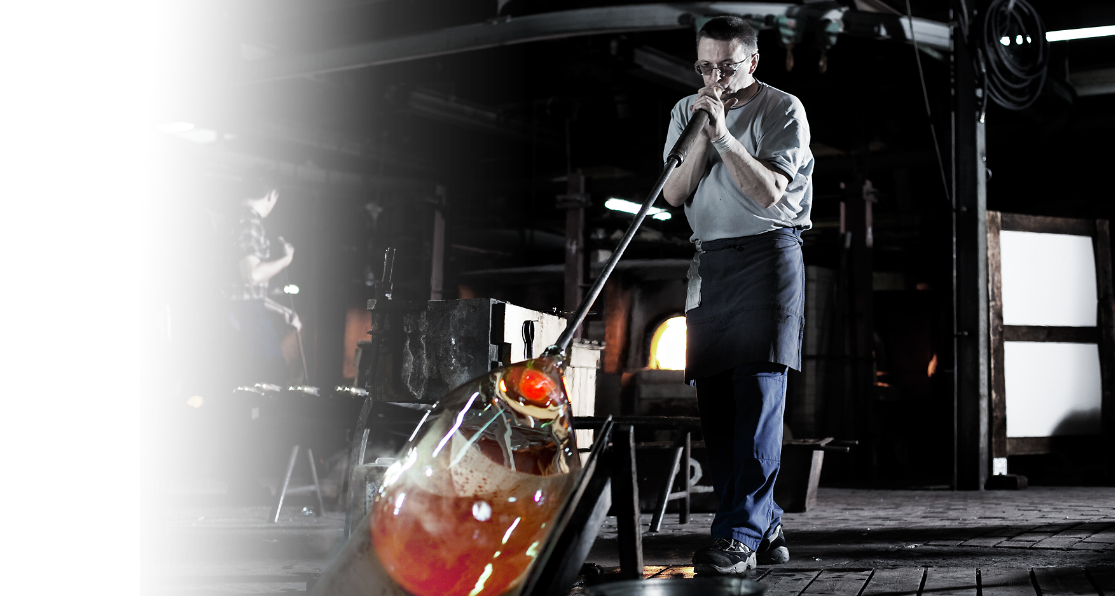 Lamberts.
The Glass manufactory since 1906.

Production in a traditional way
Glass with a soul
Lamberts Glassworks ("Glashütte Lamberts") is a medium-sized family business with 70 employees. In our glass-manufactory in Waldsassen we produce mouth-blown and hand-finished glass in more than 5000 different colours and textures.
Original-Lamberts-Glass is highly sought after by professionals all over the world. Its versatility, quality, brilliance and physicality are second to none.
We have an extensive warehouse with more than 50.000 sheets of glass to choose from.
Responding to customer requests is a matter of course for us and our day to day business.
If you have any questions, please don't hesitate to contact us. We are looking forward to hearing from you!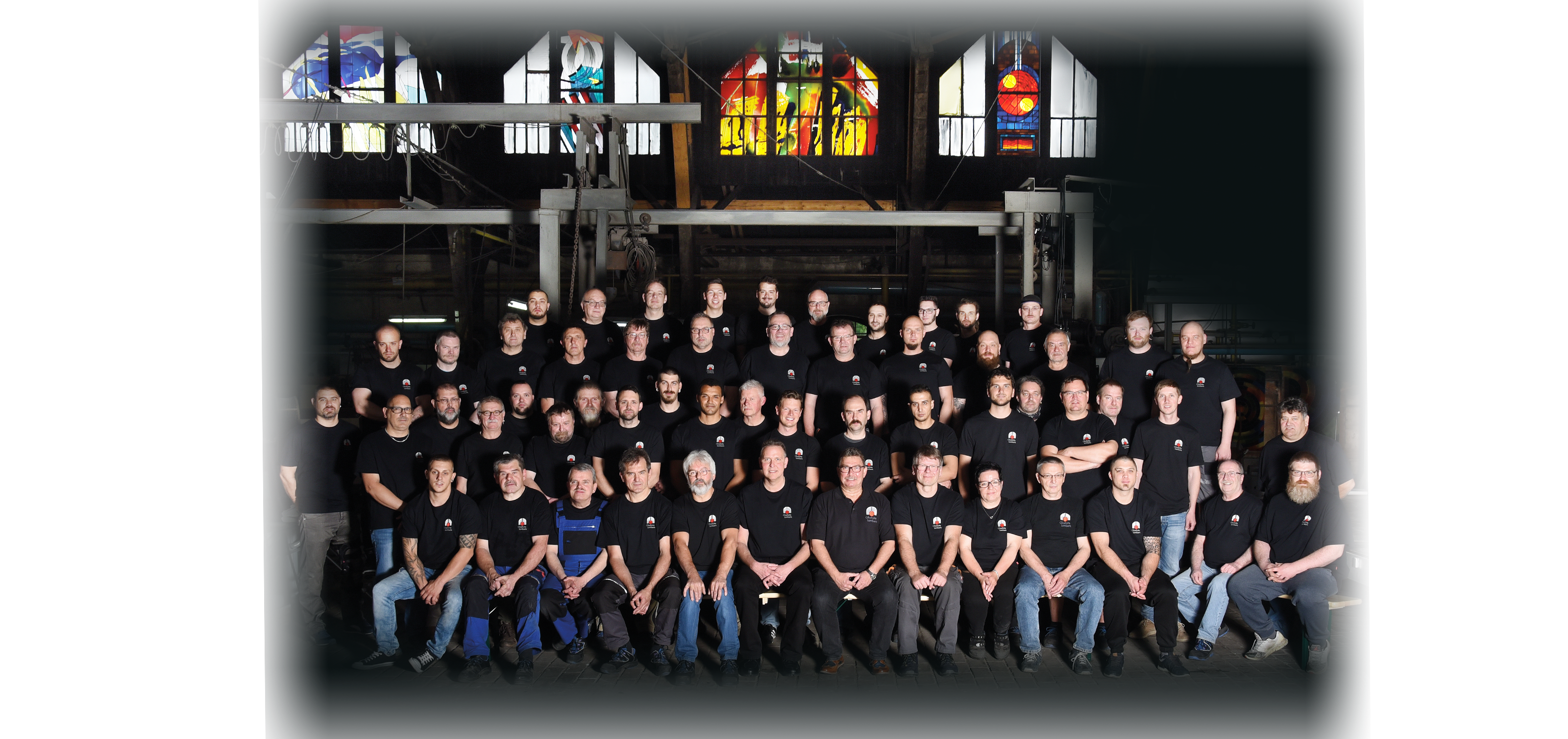 People with heart and mind
Craft
History / Awards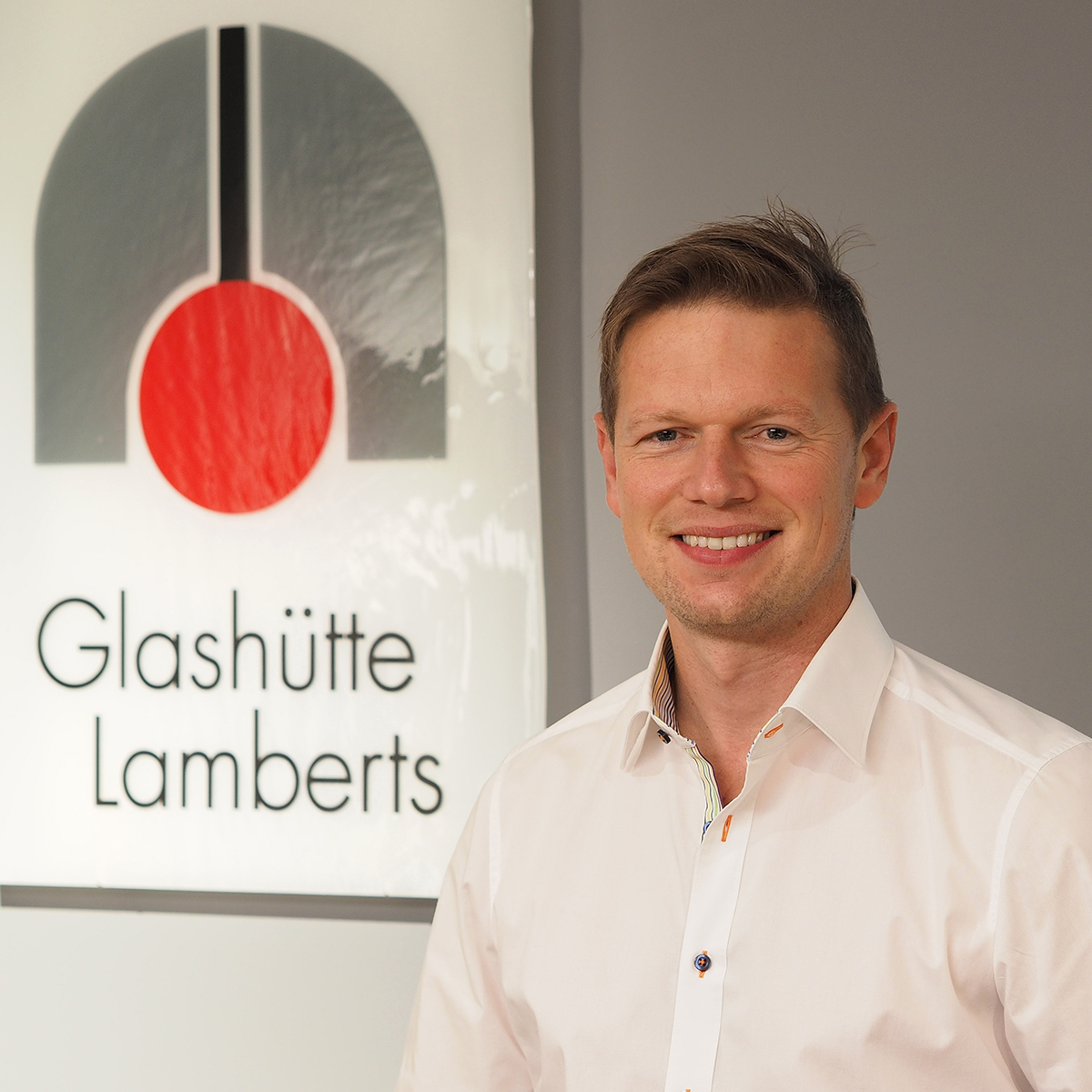 2022
Appointment of Christian Baierl as Managing Director of Glashütte Lamberts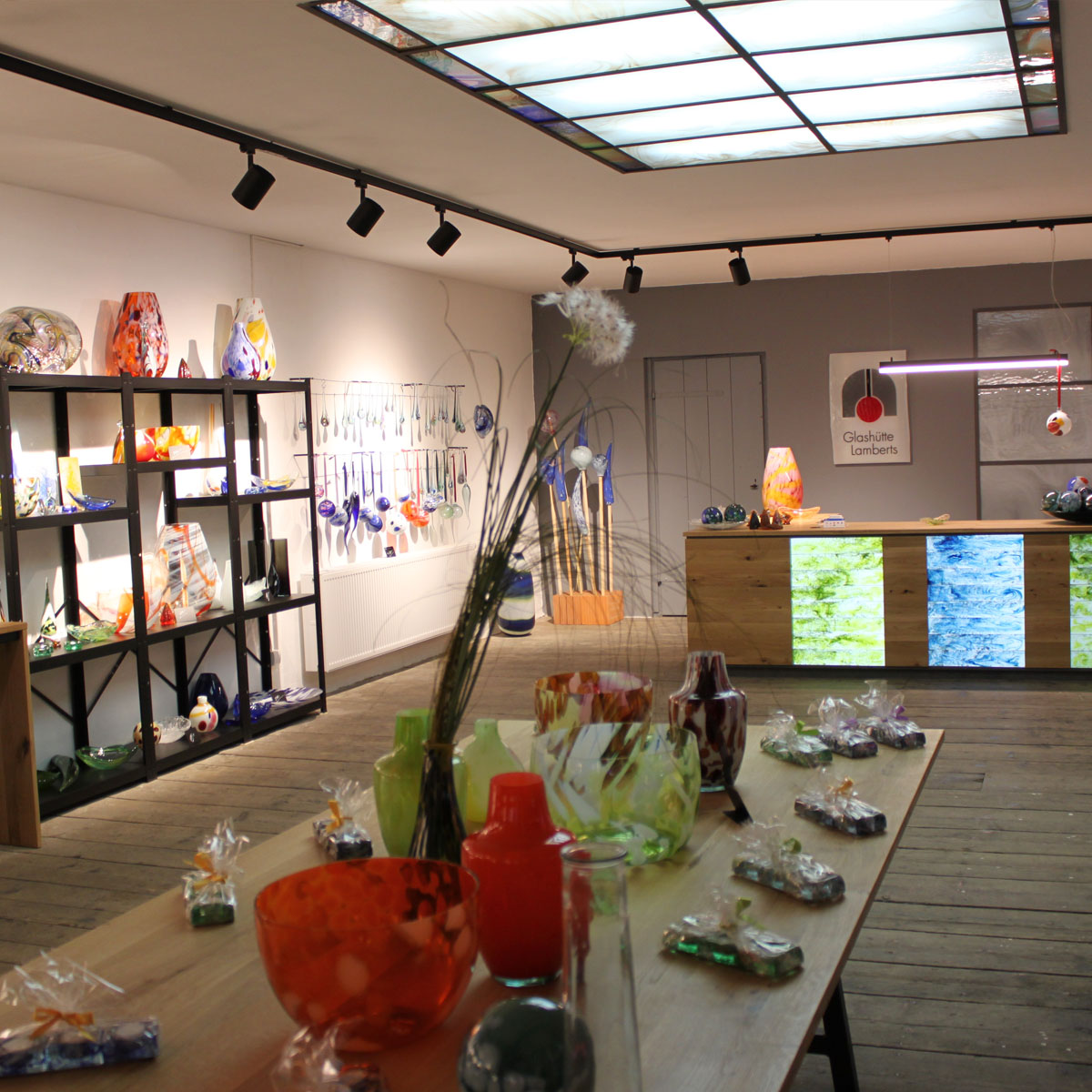 2022
Inauguration of our new glass gallery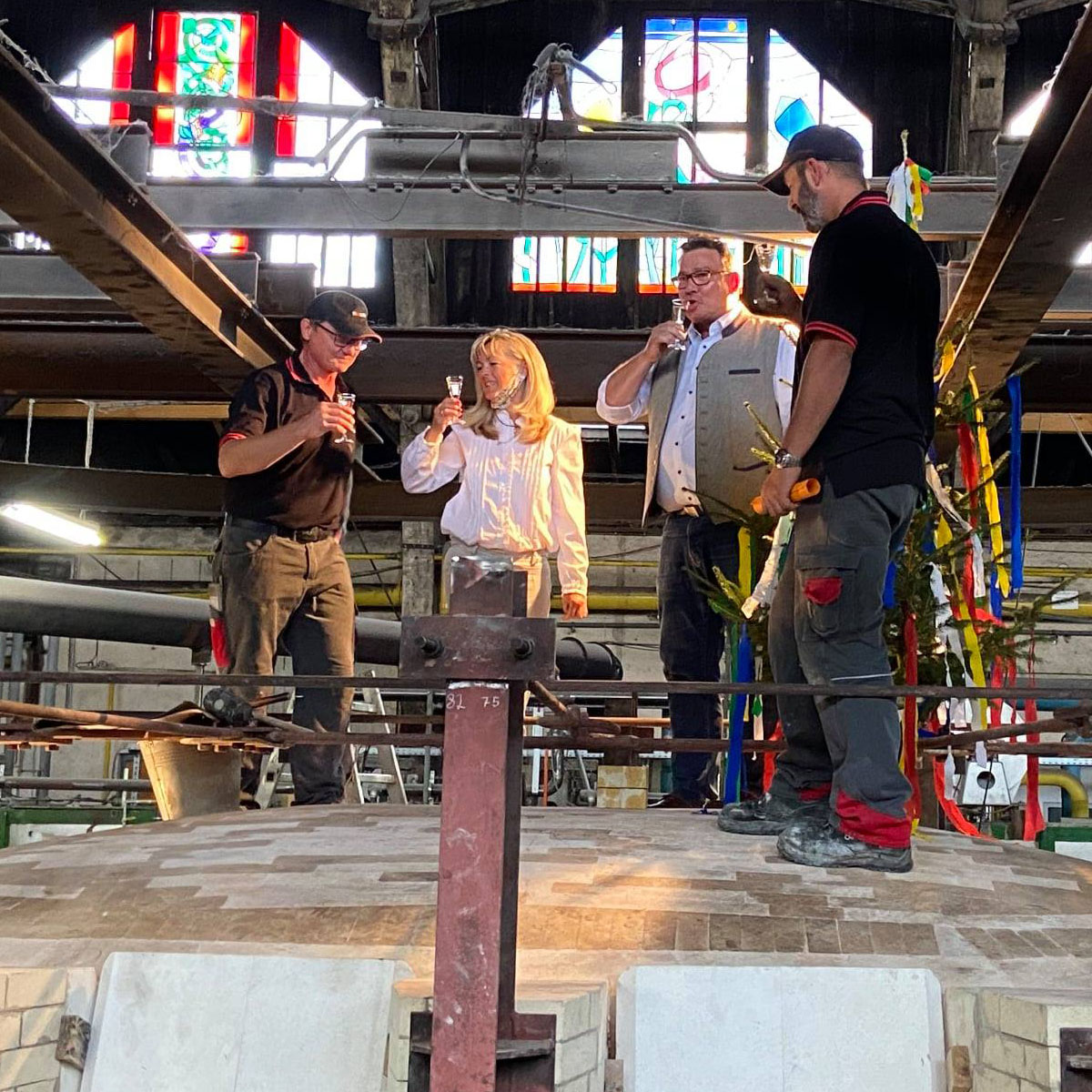 2021
Completion and inauguration of our new glass furnace no. III "Cornelia"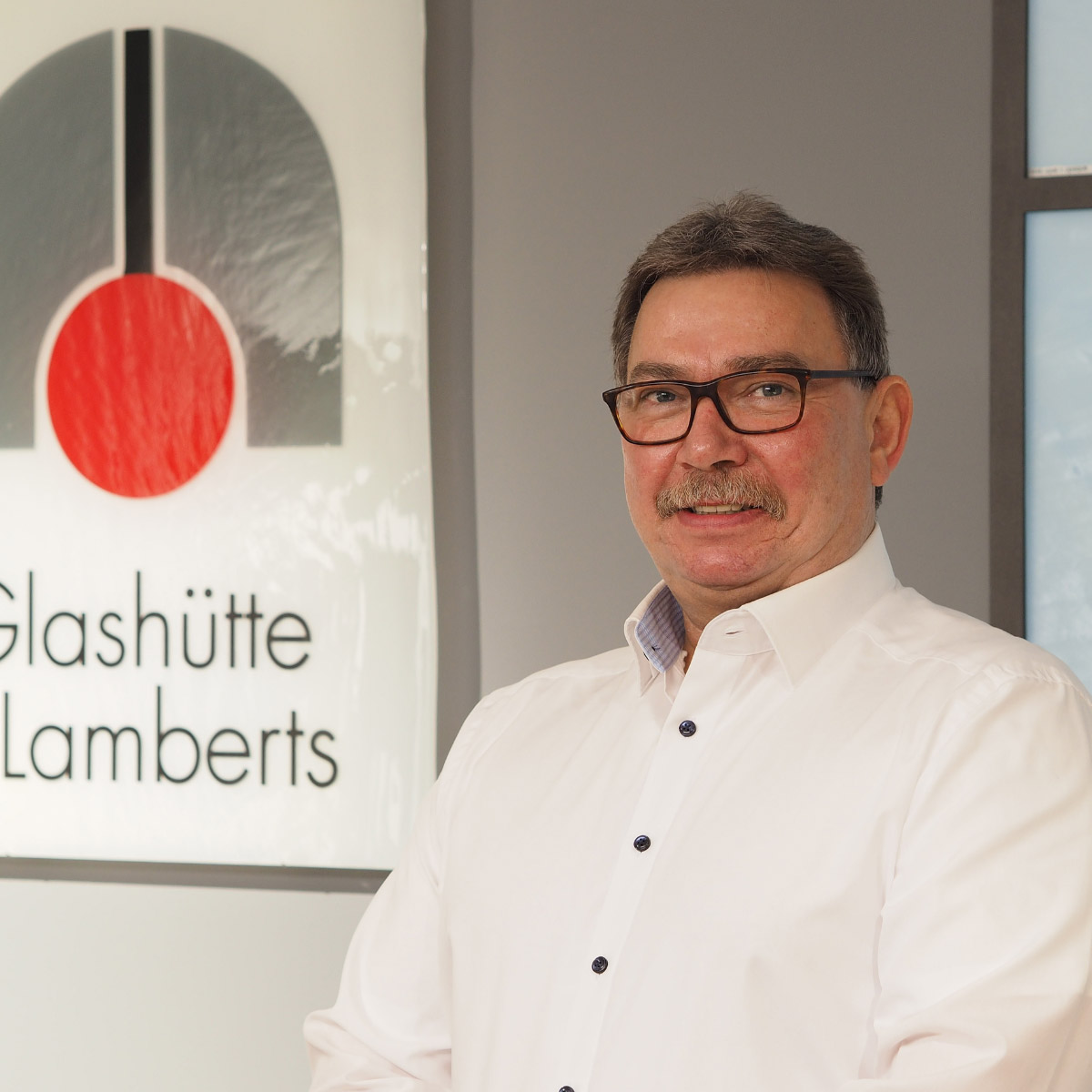 2018
LambertsGlas®: Rainer Schmitt is the new managing partner and owner.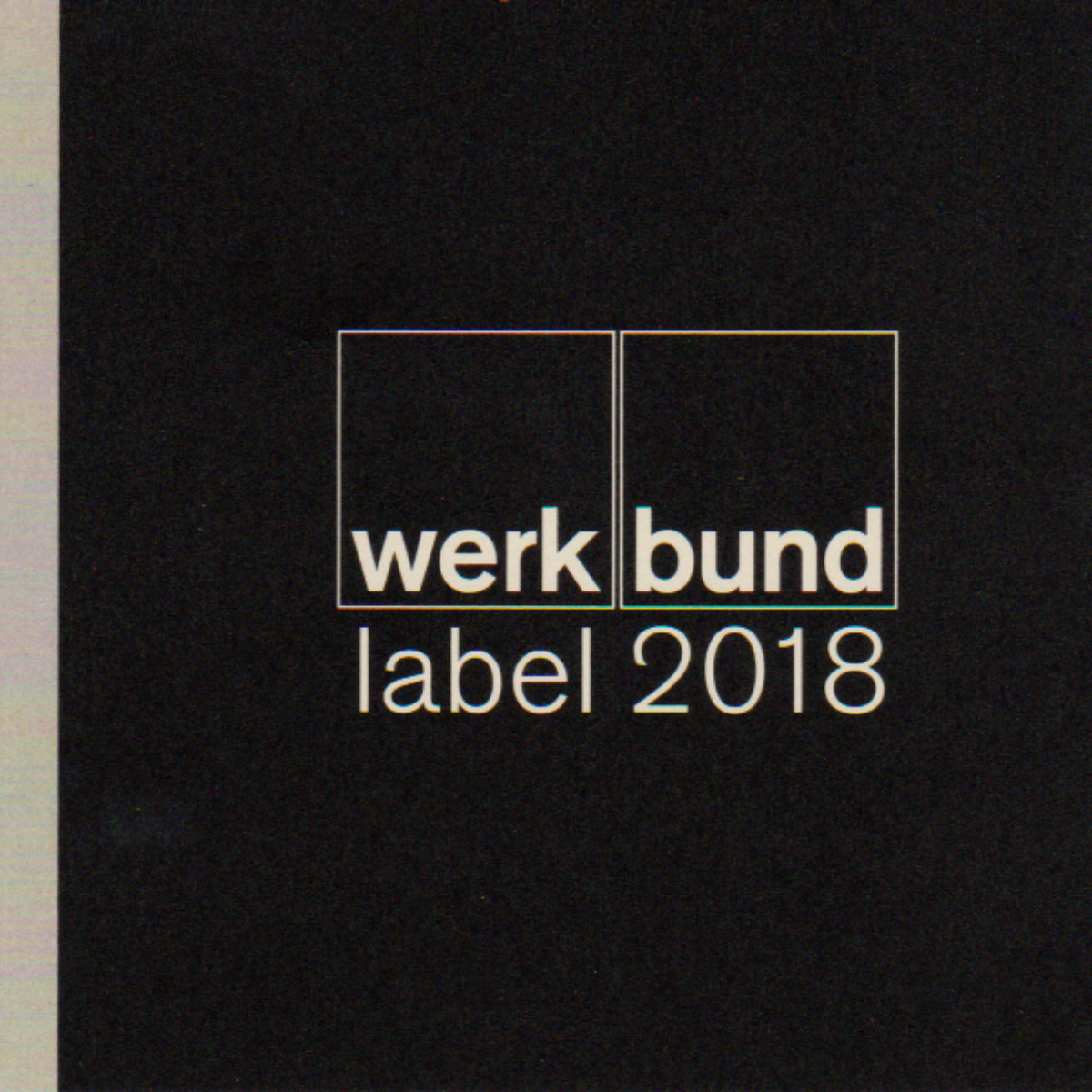 Awarded the "Werkbund" label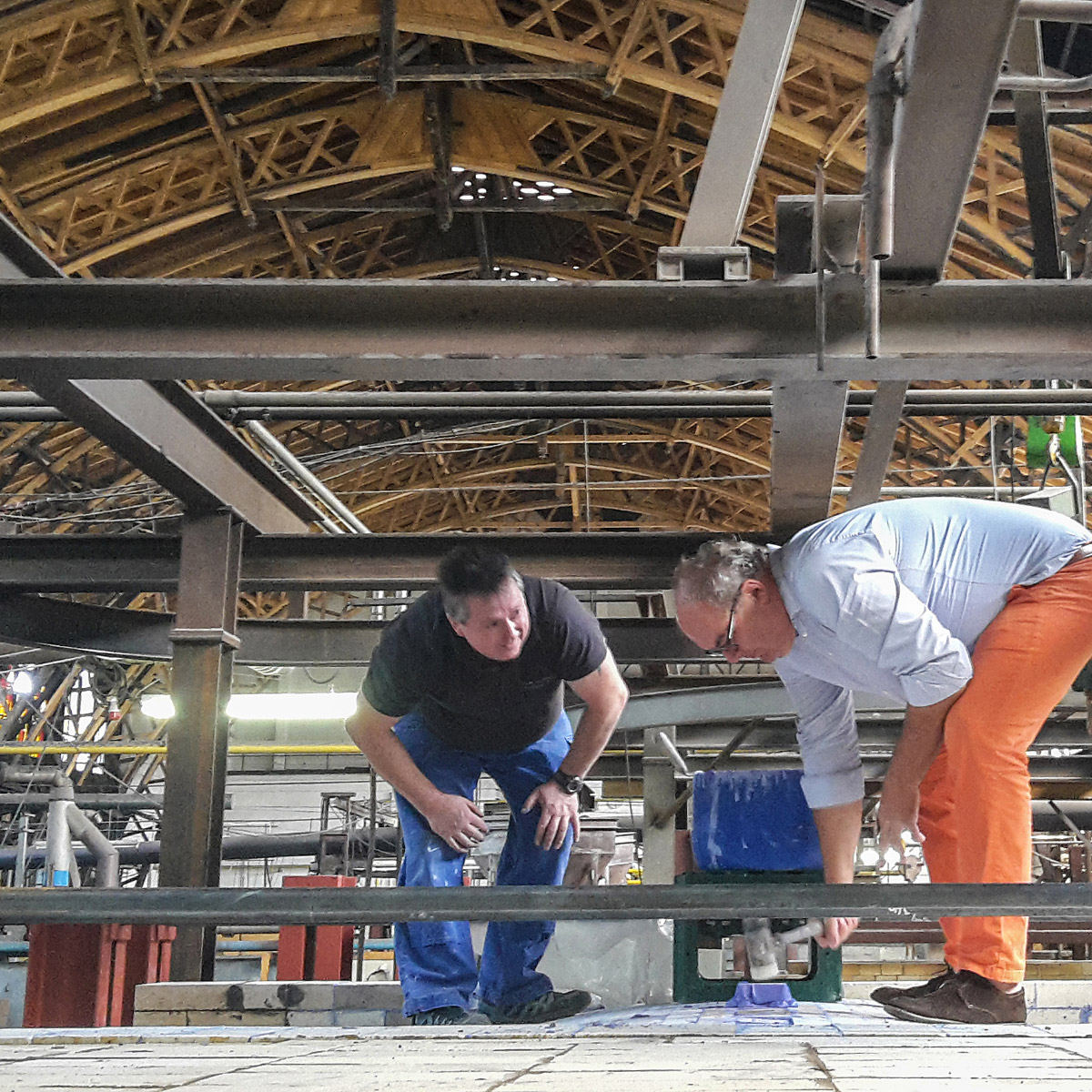 2017
Construction of a new furnace.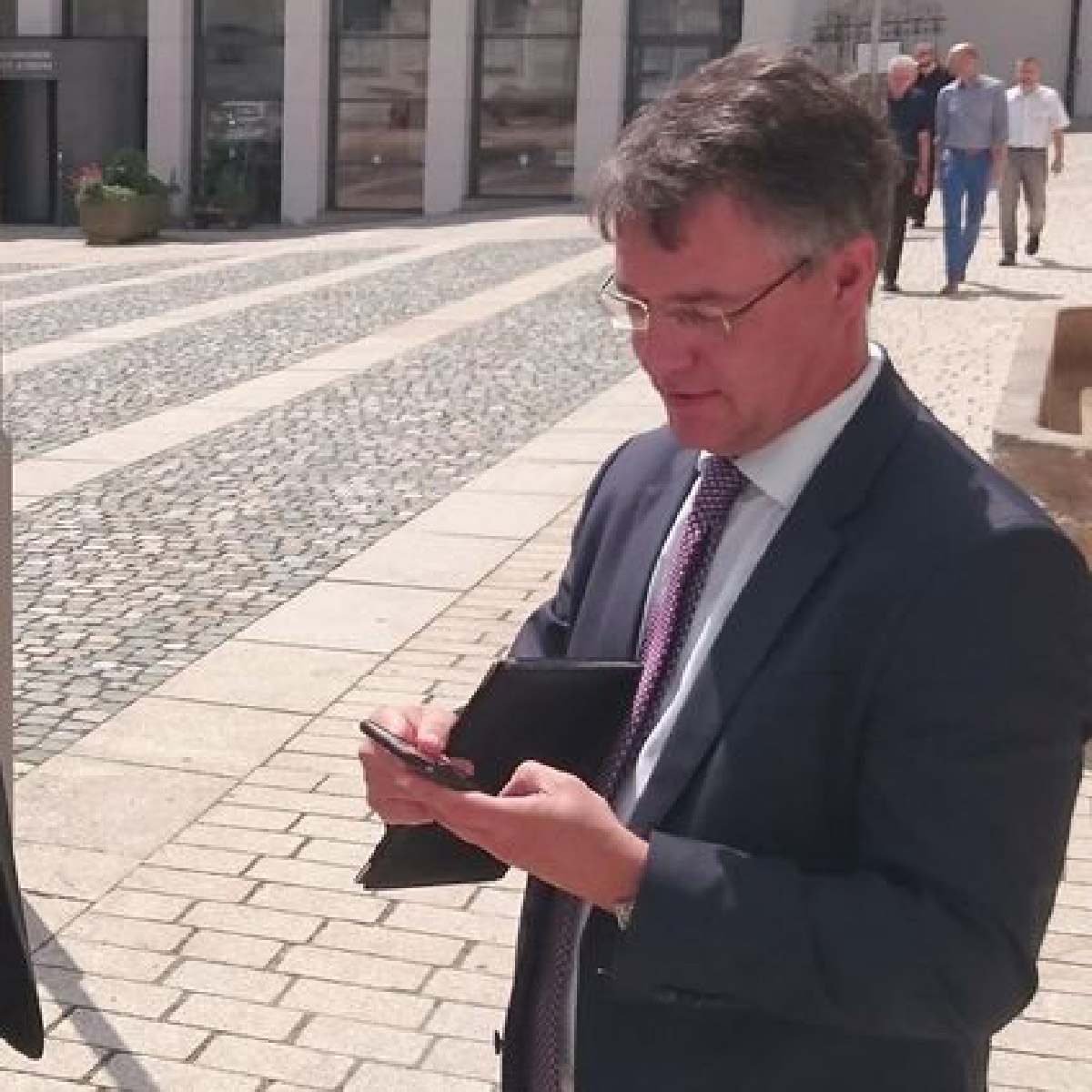 111 years Glashütte Waldsassen - Big anniversary celebration with over 100 guests Pictured here: Secretary of State Gunther Adler (Federal Building Ministry)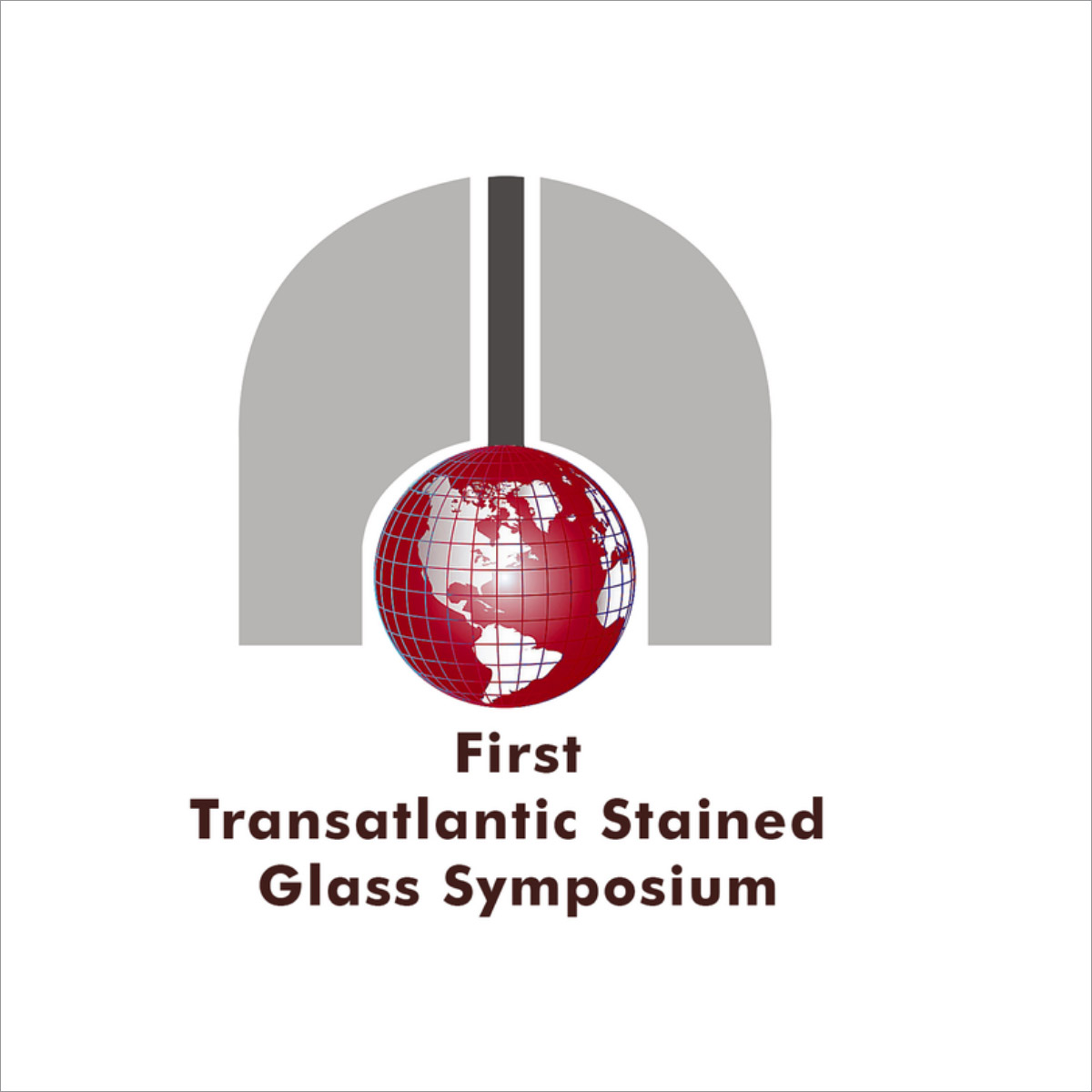 2016
The First Transatlantic Stained Glass Symposium takes place here: 176 participants from 23 countries are guests in the glassworks.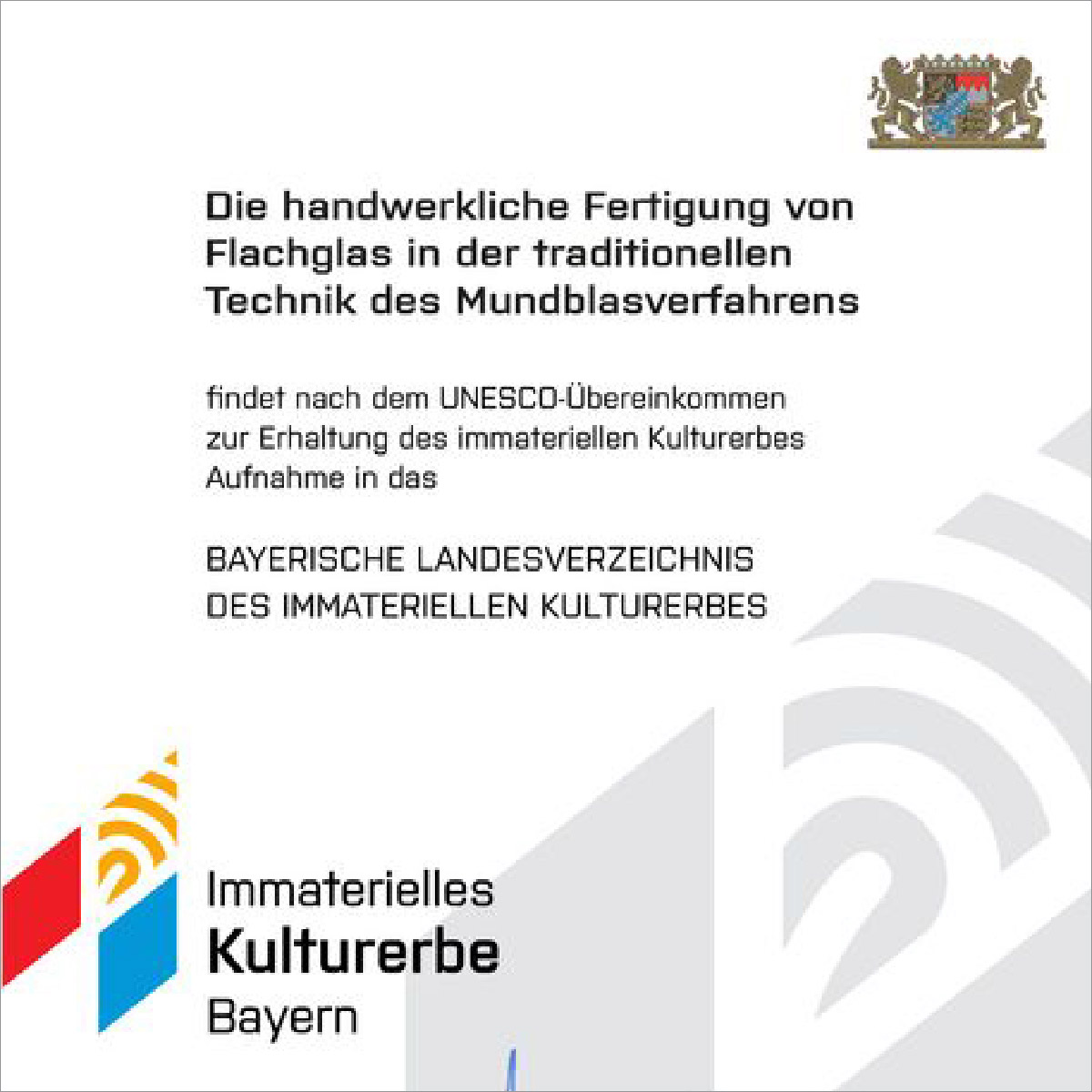 The manual production of flat glass using mouth-blowing technology is now listed in the Bavarian State Directory of Intangible Cultural Heritage!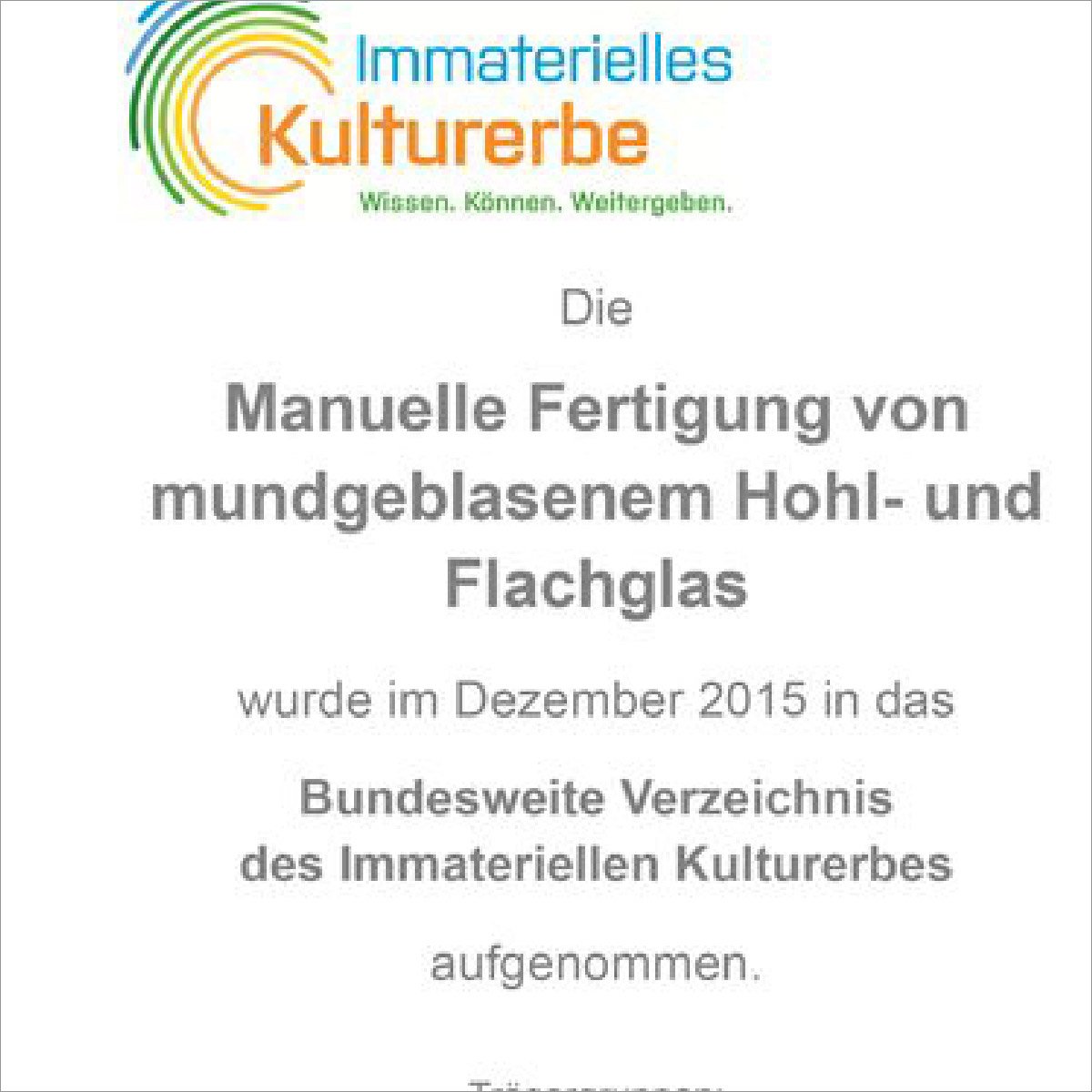 2015
The expert committee for intangible cultural heritage at the German Commission for UNESCO has rated "manual glass production" as an intangible cultural heritage at national level. An independent committee of experts followed the arguments of the applicants to preserve the implicit knowledge of manual glass production for the future through practice, networking, documentation and further development. As applicants, we are very happy about this and the inclusion in the nationwide directory is a great recognition for the entire glass community in Germany.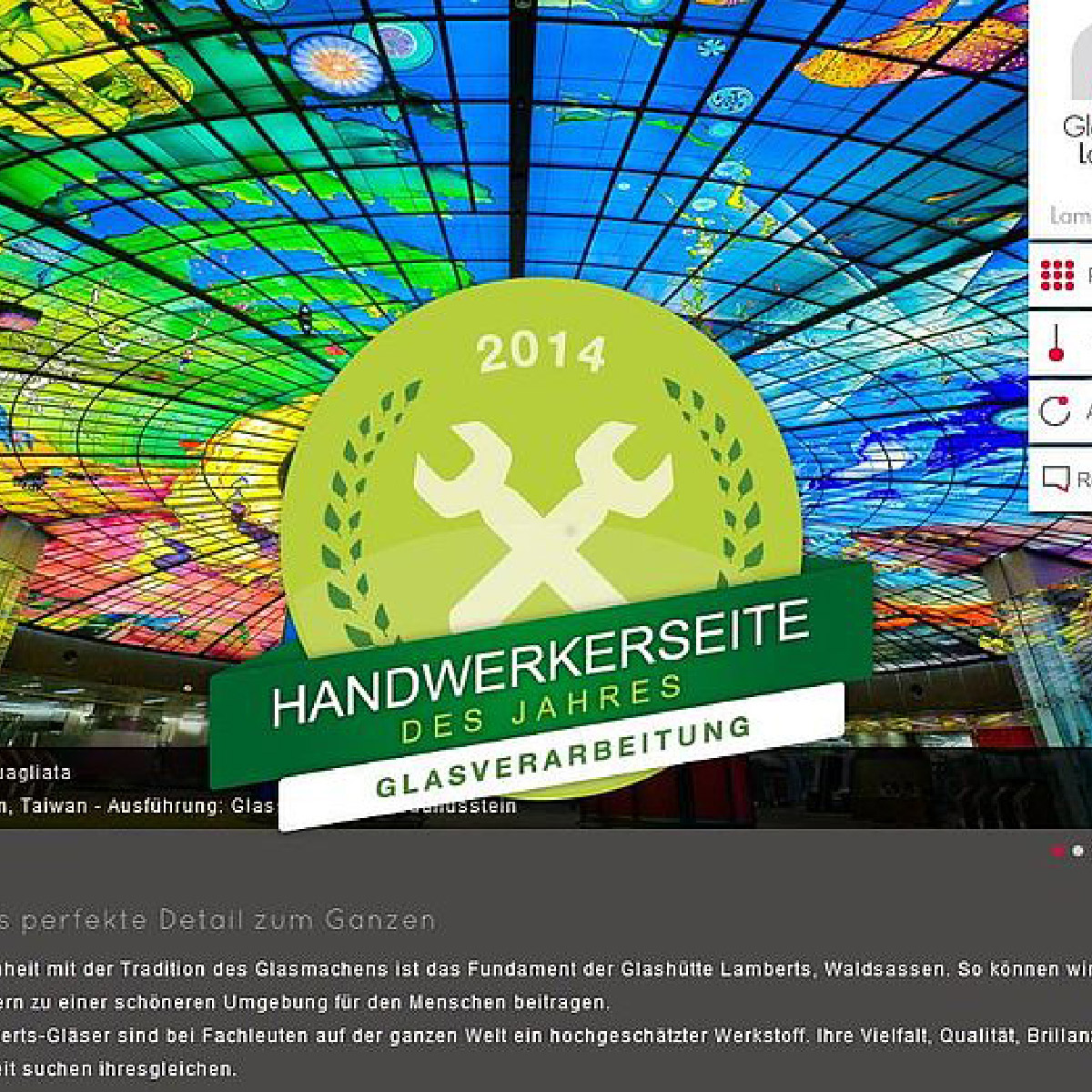 2014
CRAFT HOMEPAGE OF THE YEAR -AWARD 2014
Jury assessment: "lamberts.de literally invites the viewer to browse and linger in its design and consistent implementation. Numerous high-quality photos give a great impression of the craftsmanship and the manufactured products and blend harmoniously into a professionally designed and very clear site."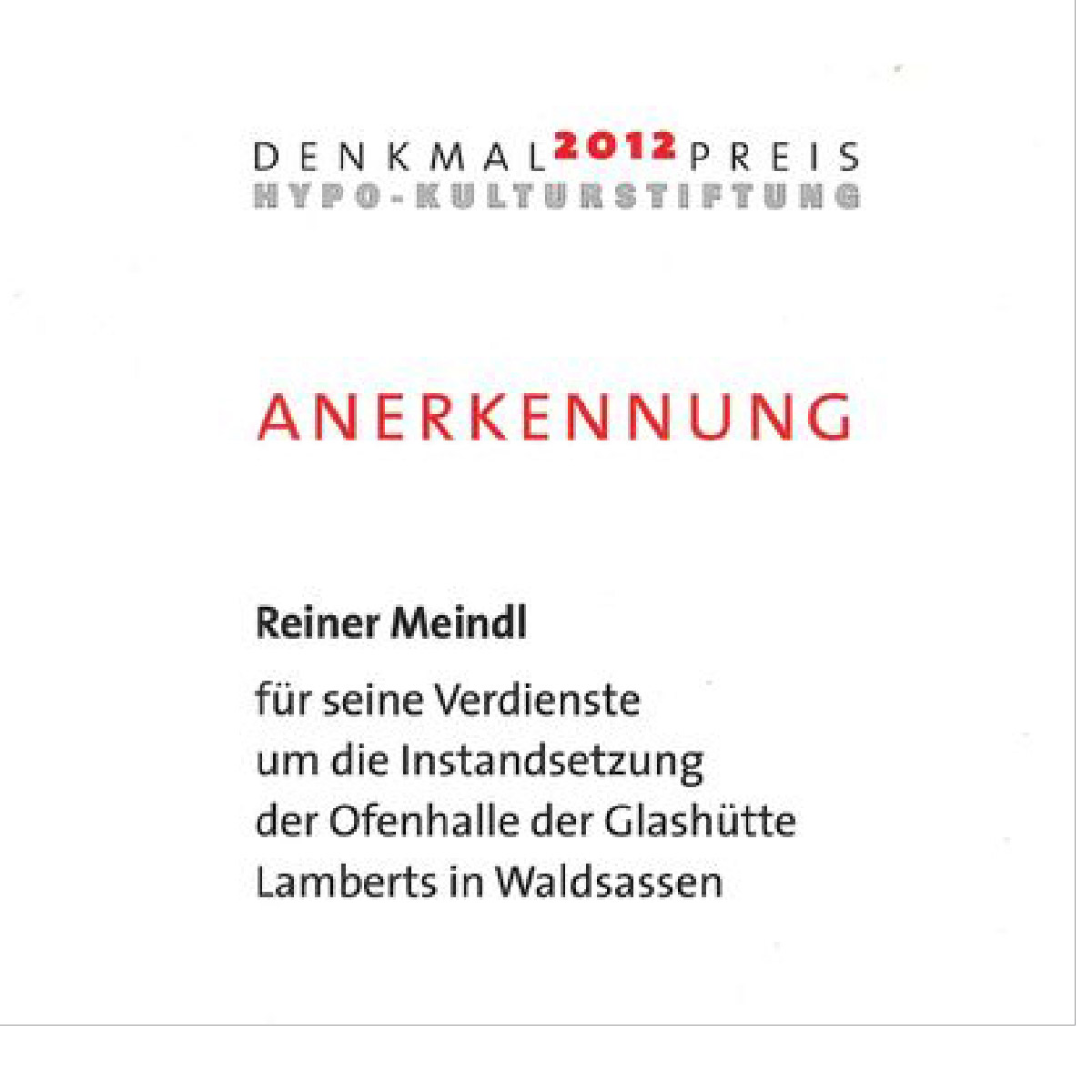 2012
Award "Monument Prize of the Hypo Cultural Foundation 2012"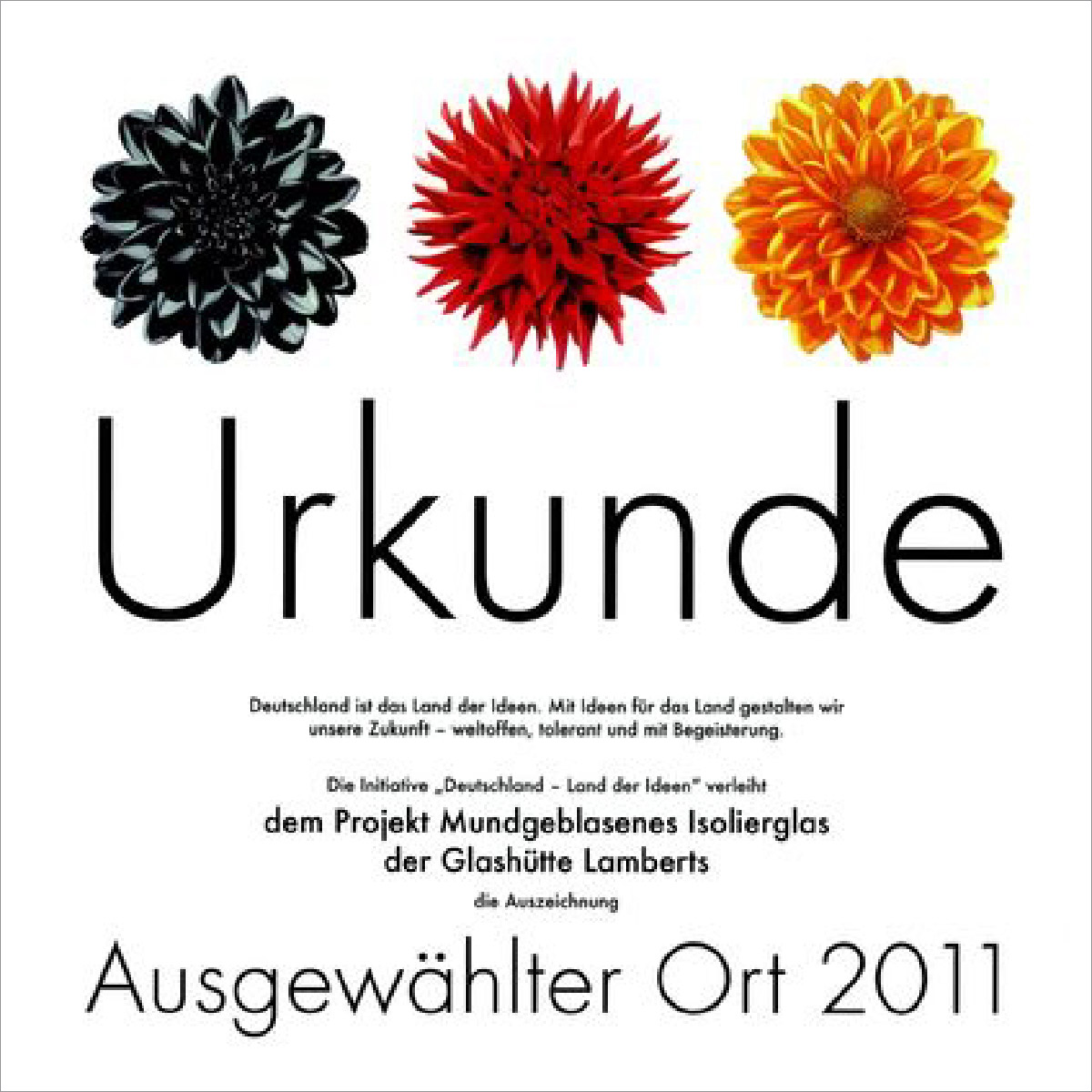 2011
Award "Germany - Land of Ideas - Selected Place"
"Innovation Prize 2011" for the newly developed monument protection insulating glass Award
"Culture Prize for the Preservation of Monuments in the Upper Palatinate 2011"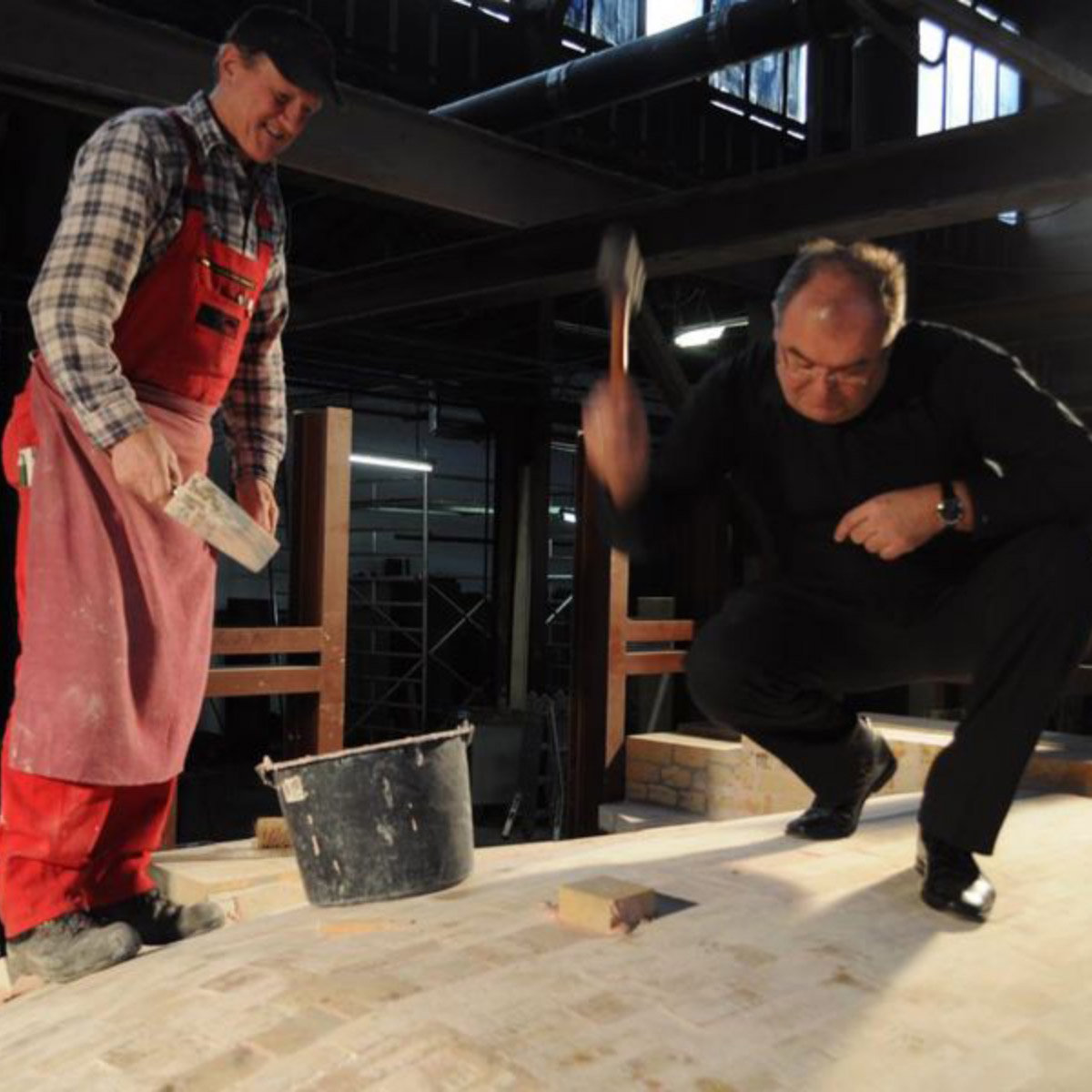 New construction of a melting furnace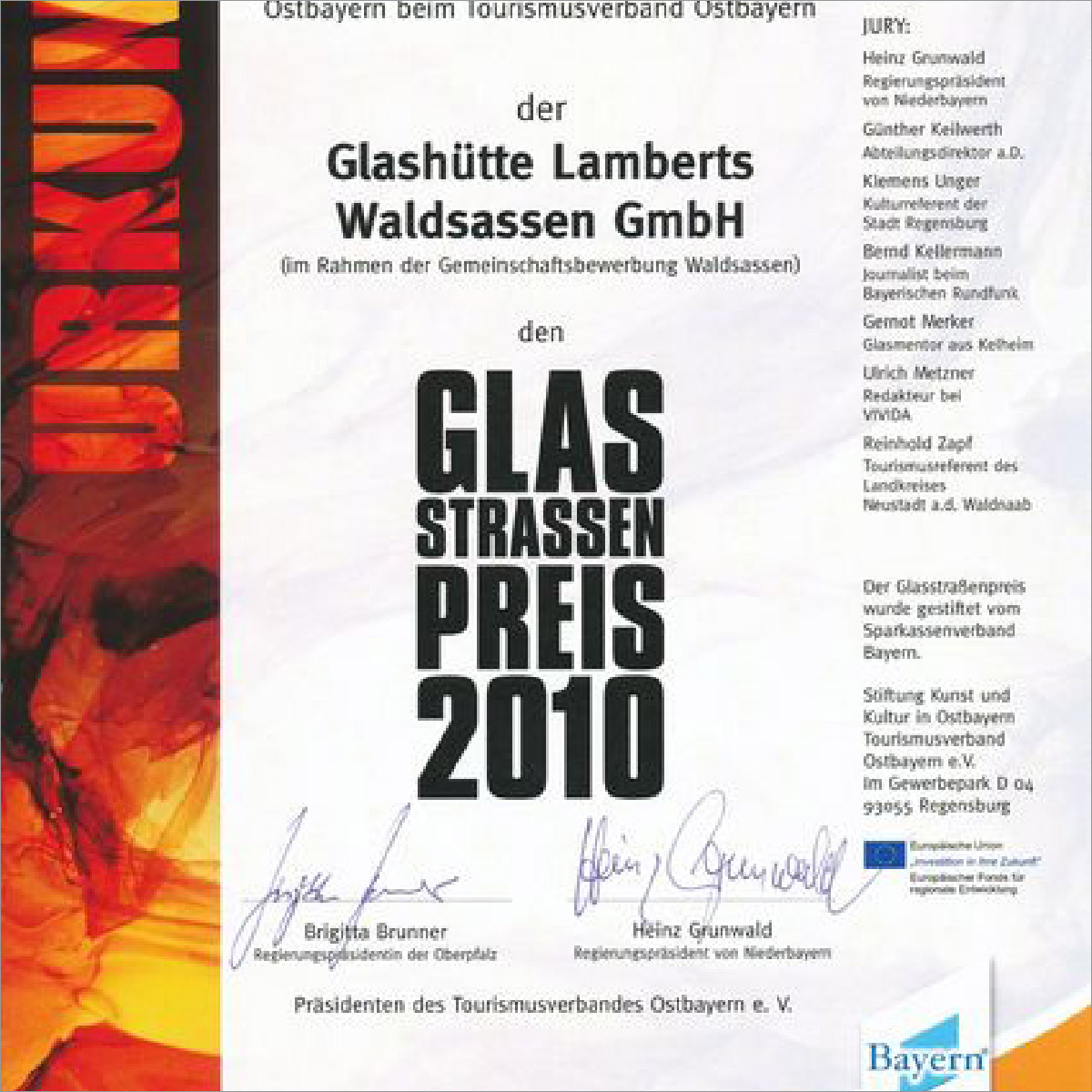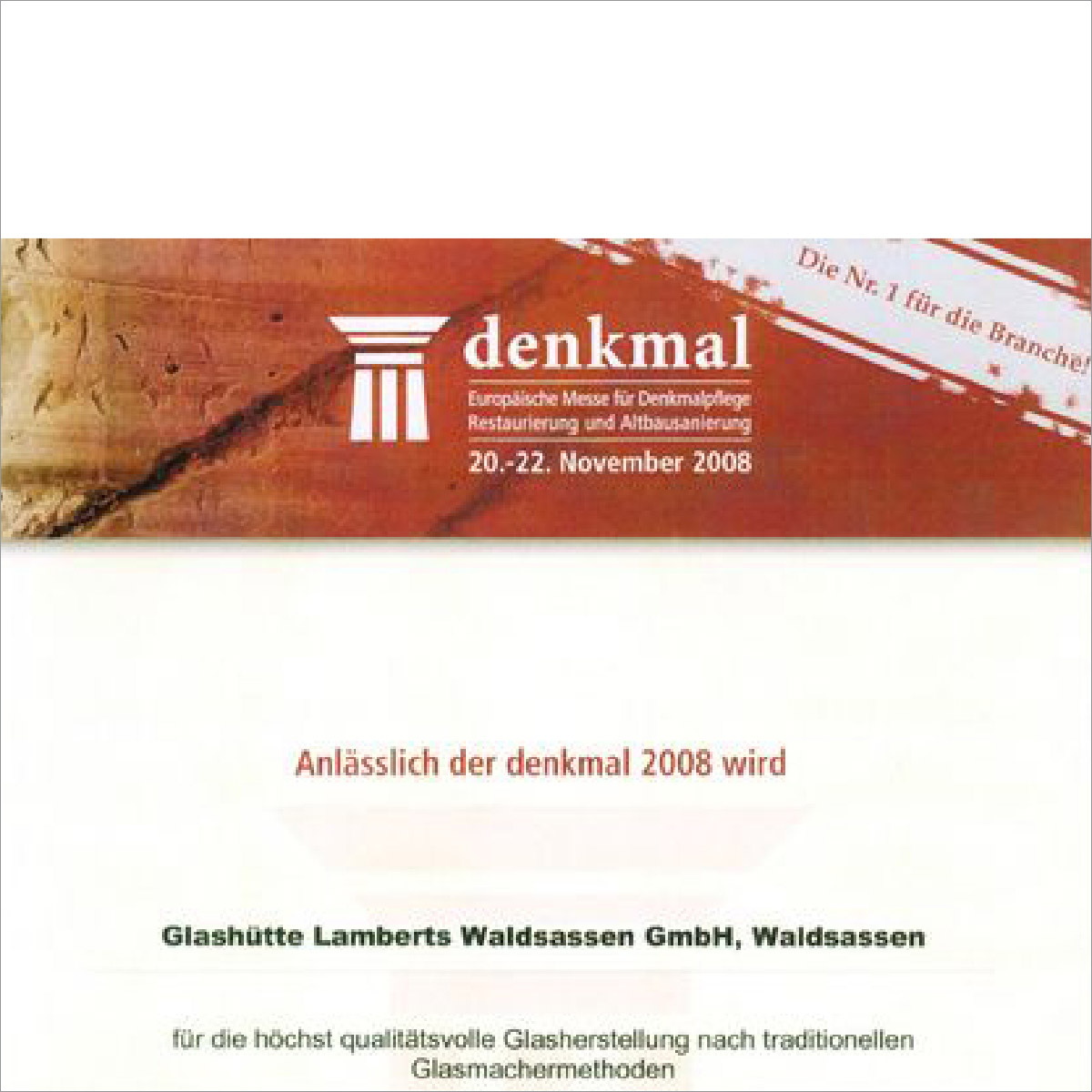 2008
Award "Gold Medal denkmal - for outstanding achievements in the preservation of monuments in Europe"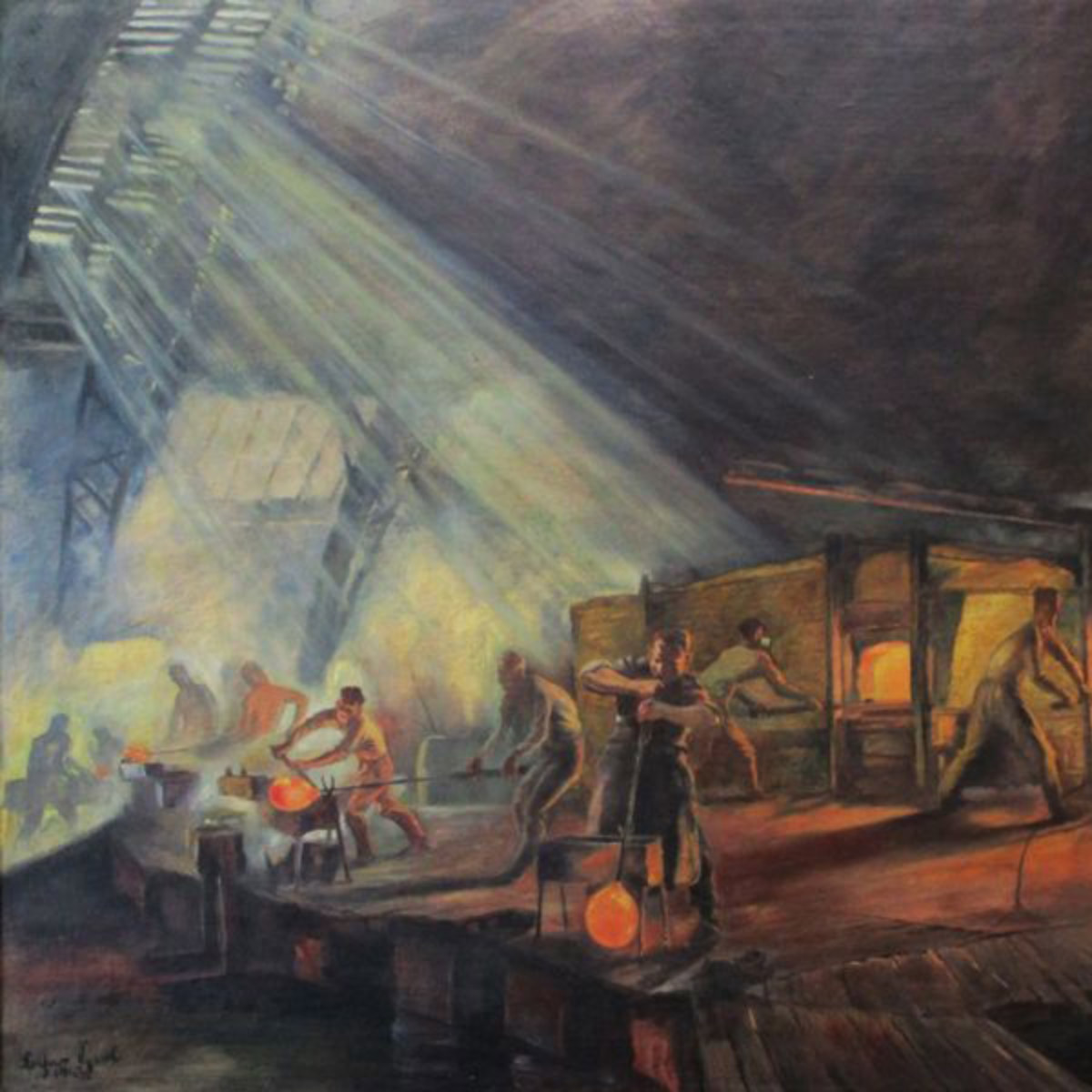 1946
After a three-year break in production (caused by the Second World War) the production of hand-blown flat glass is resumed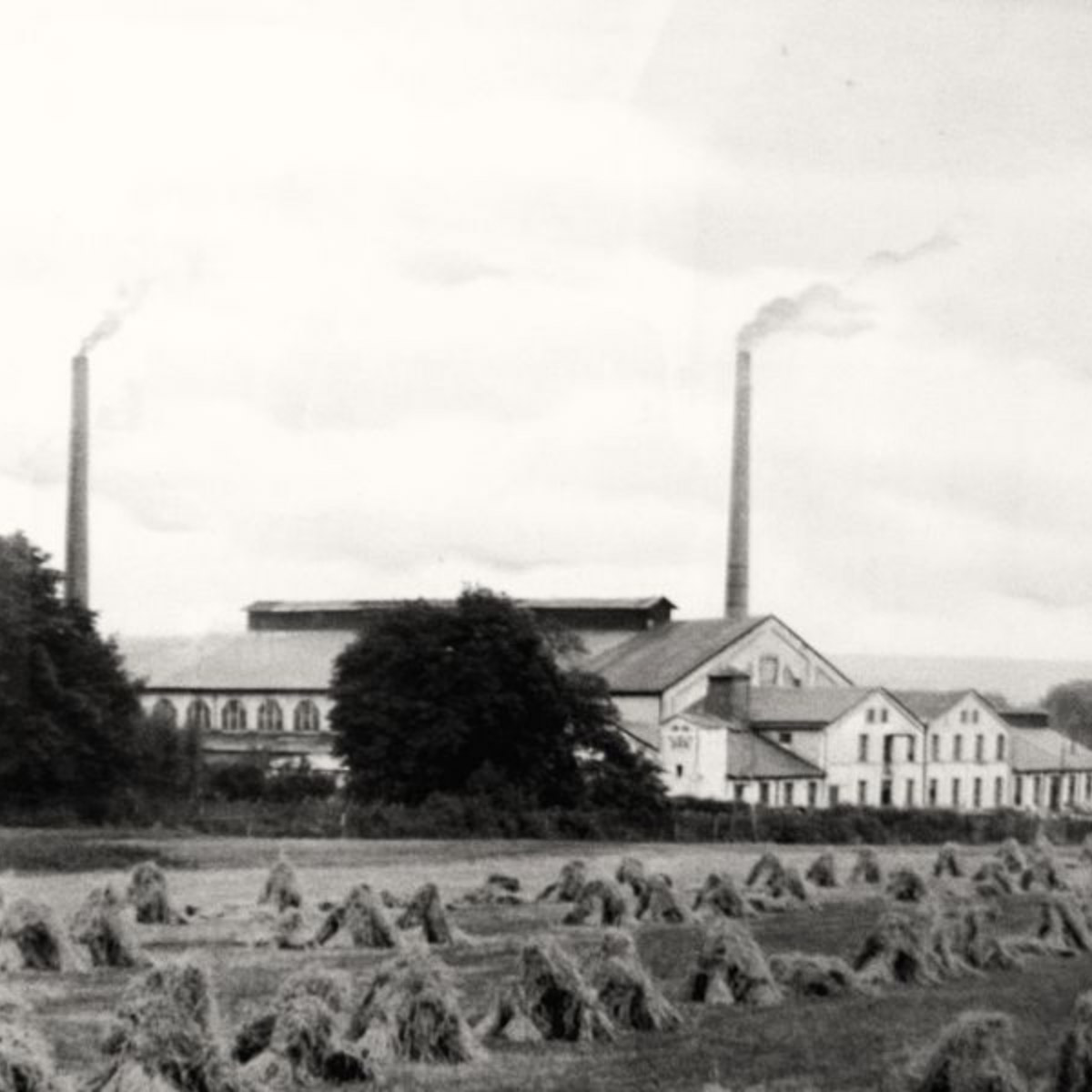 1934
Josef Lamberts buys the glassworks, which was left idle due to the economic crisis, and reactivates flat glass production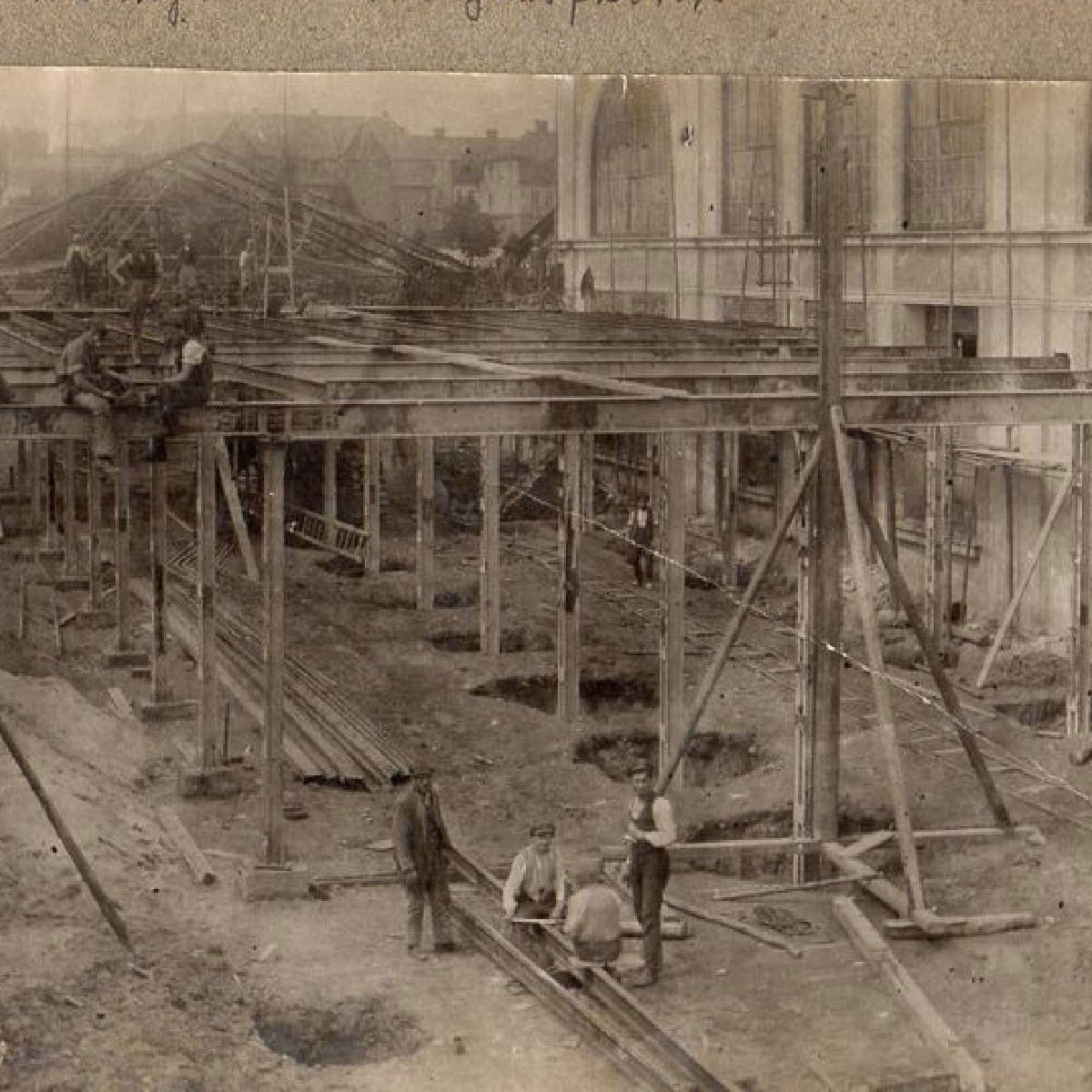 1906
Founding of the "Neue Hütte" and construction of the well-known production hall